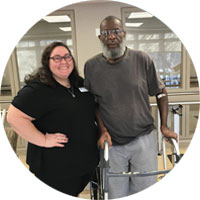 Thank you Westgate Hills.
"I loved going to rehab at Westgate Hills. Every day my therapists made rehab like a party. It was fun and engaging. I liked that we talked and joked around a lot during the exercises, it made it easier to do it."
-Mr. James Bowman
---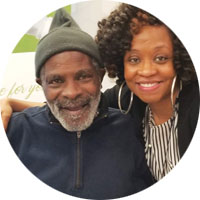 I will be back to visit my friends and family, thank you Westgate Hills.
"Westgate Hills will always be my home away from home. I came to rehab a few months ago weak and quite down. I am leaving feeling strong, able and excited! The nurses took spectacular care of me and Sandy the social worker spent a lot of time finding the right Assisted Living for me."
-Mr. Michael Blake
---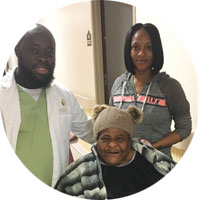 "I enjoyed myself at Westgate Hills – it's the best rehab that I have been to. The nurses are fantastic, especially George. He made sure my wounds were attended to and my medications were given to me on time. I am leaving feeling so revived! Have no fear, I will be back for the fun monthly birthday parties!"
-Constance Floyd
---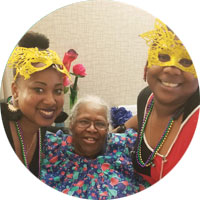 Thank you Westgate Hills, I will miss you.
"I am thrilled with the way my rehab went at Westgate Hills. All of my therapists, especially Renee, were amazing. They were prompt, kind, did not rush me and explained everything to me along my rehabilitation process. I am going to miss the activities at Westgate Hills. While I was in rehab, I did not have to just stare at the 4 walls around me all day. I was able to attend the church services on the weekends, celebrate holidays, enjoy concerts, partake in Bingo and sing alongs. Taking part of activities really helped to take my mind off of my pain."
-Geraldine Boyce
---
I worked hard and the therapists did a great job and cheered me along!
"I came to Westgate Hills from Union Memorial Hospital a few weeks ago. I needed rehab and 24 hour care at that point in my recovery. I am leaving Westgate Hills stronger and excited to get back to my life."
-Mr. Howard Gunn
---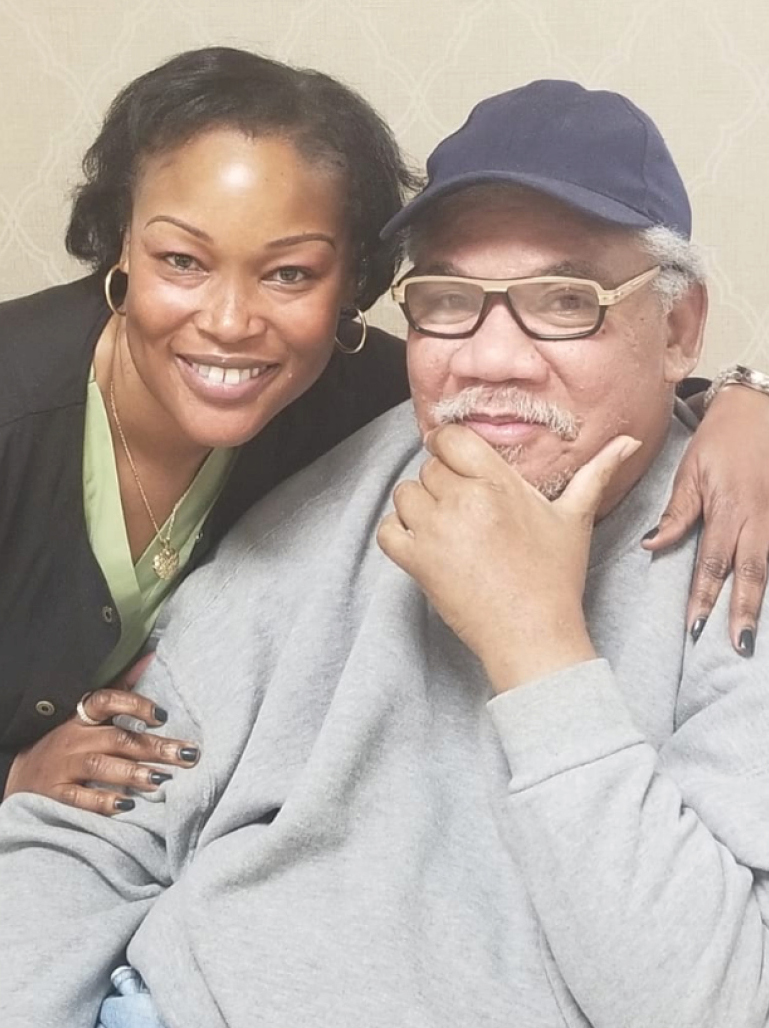 I FELT SO WELCOMED AT WESTGATE HILLS.
"Coming to a rehab center was scary for me. There was so much that was unknown to me. Who would be taking care of me, if I would like the people around me… I was pleasantly very surprised. The day I was admitted my Unit Manager Brigette came to welcome me. She made sure I was comfortable and answered all of my questions. I am sad to leave but will drop by and visit one of these days."
-Mr. Anthony Scales
---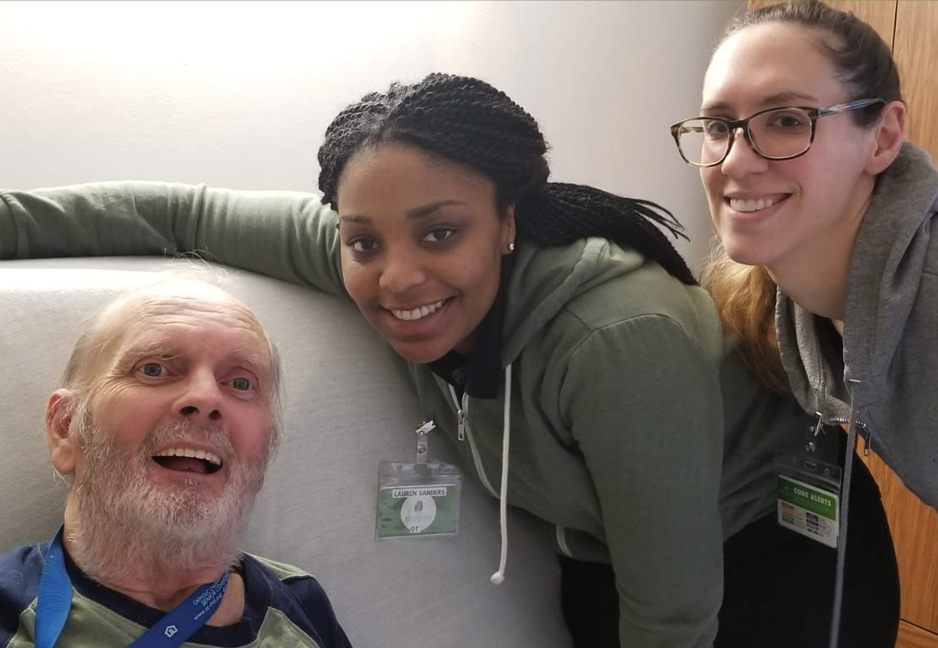 MY EXPERIENCE AT WESTGATE WAS ENTIRELY POSITIVE!
"The Rehab Therapists know what they are doing and took really good care of me. I am going home much stronger than when I came in. I hope I never need to go to rehab again, but if I do it will be at Westgate Hills."
-Mr. Lawrence Mathias
---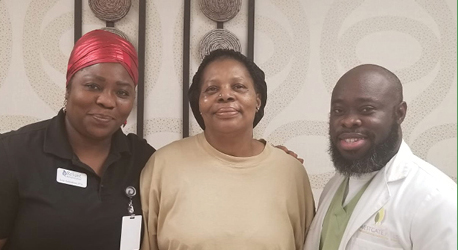 I AM LEAVING WESTGATE HILLS HEALED PHYSICALLY AND MENTALLY.
"Surat, my physical therapist has been my savior. I looked forward to PT every day. Surat has such a positive and optimistic way about her that doing my rehab was FUN! Also, Nurse George went above and beyond, making sure that all of my needs were attended to. He listened and really cared about me and my care. Thank you Westgate Hills, I will miss you!"
-Kim Maxfield
Pictured above with Unit Manager George and Physical Therapist Surat
---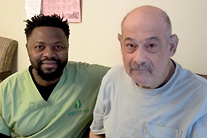 I HOPE I NEVER NEED TO DO REHAB AGAIN, BUT IF I DO IT WILL BE AT WESTGATE HILLS!
Nurse Jacob made sure that I had everything that I needed – whether it was an extra towel, my medication, a snack or anything else in between! The dignity and respect that he showed towards me made a big impact on my rehab stay at Westgate Hills.
–-Robert Herstein
Pictured above with Nurse Jacob
---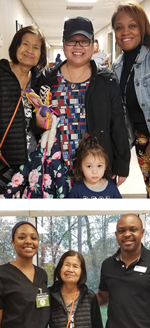 THE STAFF MEMBERS AT WESTGATE HILLS ARE STELLAR!
"I have made so many friends during my pleasant stay at Westgate Hills. Not only did I get to chat with my friendly neighbors here, but my granddaughter was even able to come. Halloween here was a great time! The party included snacks, games, fun and lots of joy. Of course, the best part was that my granddaughter was here with us. I can't wait to come back and visit again."
–Ms. Nelda Oberes
---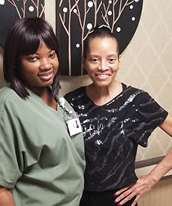 I FELT SO INCREDIBLY CARED FOR AND LOVED AT WESTGATE HILLS.
Everyone at Westgate Hills went out of their way for me. Each morning my GNA Lea came to my room and made up my hair for me. I recommend Westgate Hills to anyone in need of a rehab center and is looking for real customer service.
–Denise Bailey
Pictured above with her GNA Lea Clarke
---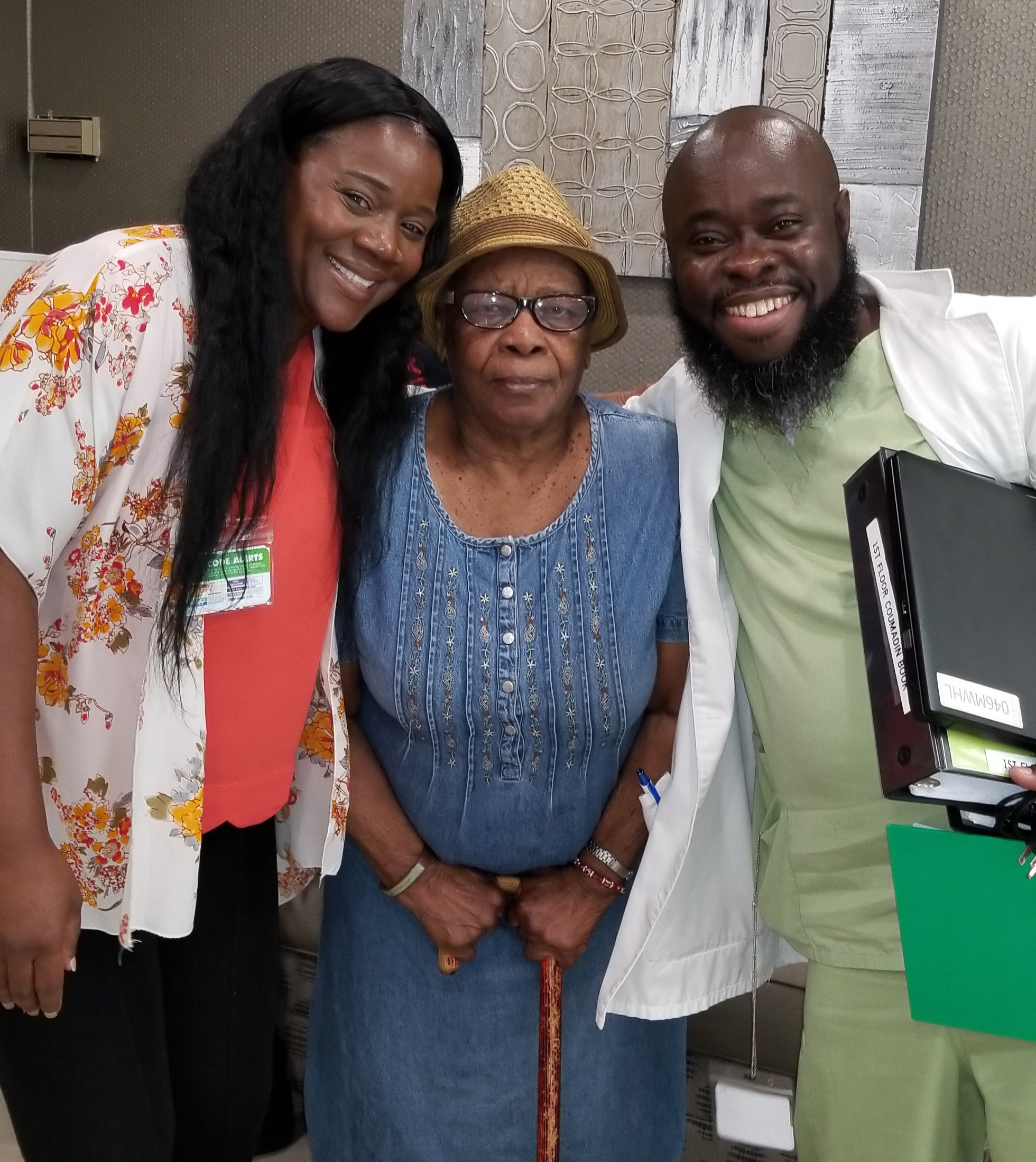 We had a completely positive experience at Westgate Hill! Granny's nurses – Marie and Henry have been just phenomenal. Thank you Westgate Hills. Peace of mind is everything!
–Brandy Tookes, granddaughter of resident Ms. Christiana Streat
---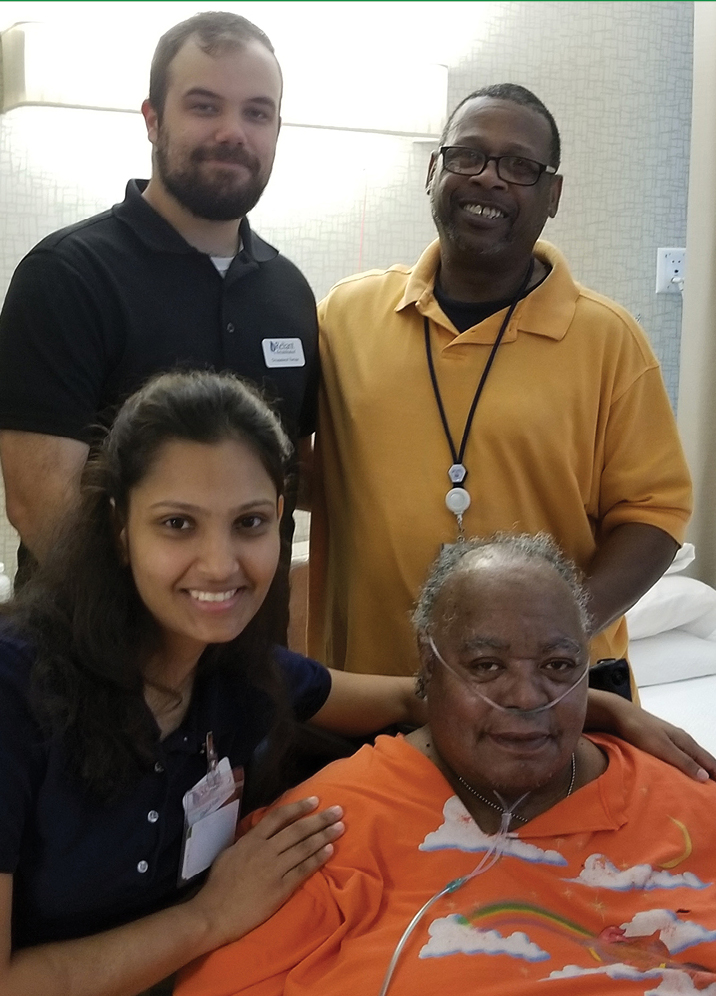 THE PTs AND OTs ALWAYS GREETED ME WITH A FRIENDLY FACE.
From my experience at Westgate Hills, two things specifically stood out. First, the way my wife was always up, clean, dressed and ready for rehab each day; and not just my wife, but her roommate as well. Two, the way the staff at Westgate treats every resident according to their specific needs. It was such a beautiful feeling to see how much caring goes on there! It was amazing for me to see every time I came to visit.
–Mr. George Wilson
Pictured Above: Ms. Patricia Wilson with her husband George and the Reliant Rehab Team
---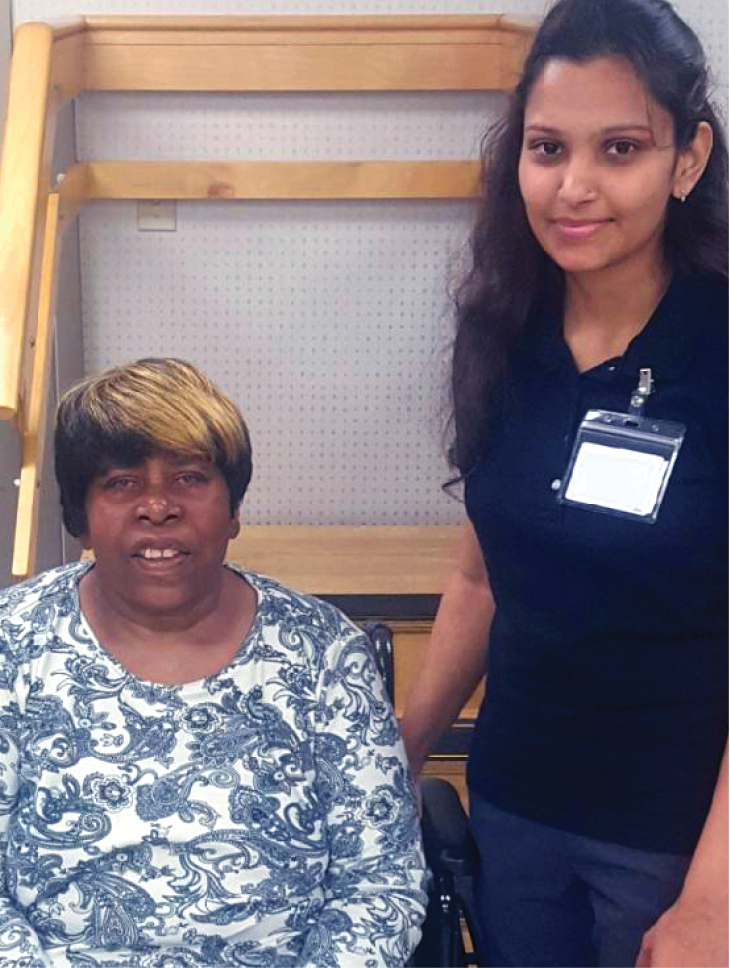 THE ENTIRE NURSING TEAM WAS SO CONSIDERATE & THOUGHTFUL TO ME.
My Physical Therapist, Casey was the highlight of my stay at Westgate Hills. When I first arrived, I was overwhelmed with so many new people and surroundings. Casey explained everything to me – she was so thorough and patient. Her smile and sense of warmth calmed me and I knew I would be okay. The transportation program was INCREDIBLE for both me and my husband. Knowing that my husband James was coming to visit to spend time with me while I was recovering was extremely comforting. James did not have to worry about finding a way to come visit me, he simply called Tracy at the front desk and it was all taken care of.
Ms. Evalena Cameron
---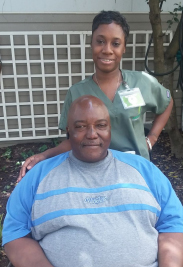 THE STAFF AT WESTGATE HILLS IS SO CARING & COMPASSIONATE!
"They tended to all my needs wholeheartedly and happily, truly treating me like their own family. My GNA, Jazz, was just fantastic! She cared for me in every way. The rehab team is fabulous, and though I came in to Westgate Hills in a wheelchair I am now walking out on my own two feet!"
Mr. Donald O'Carroll
---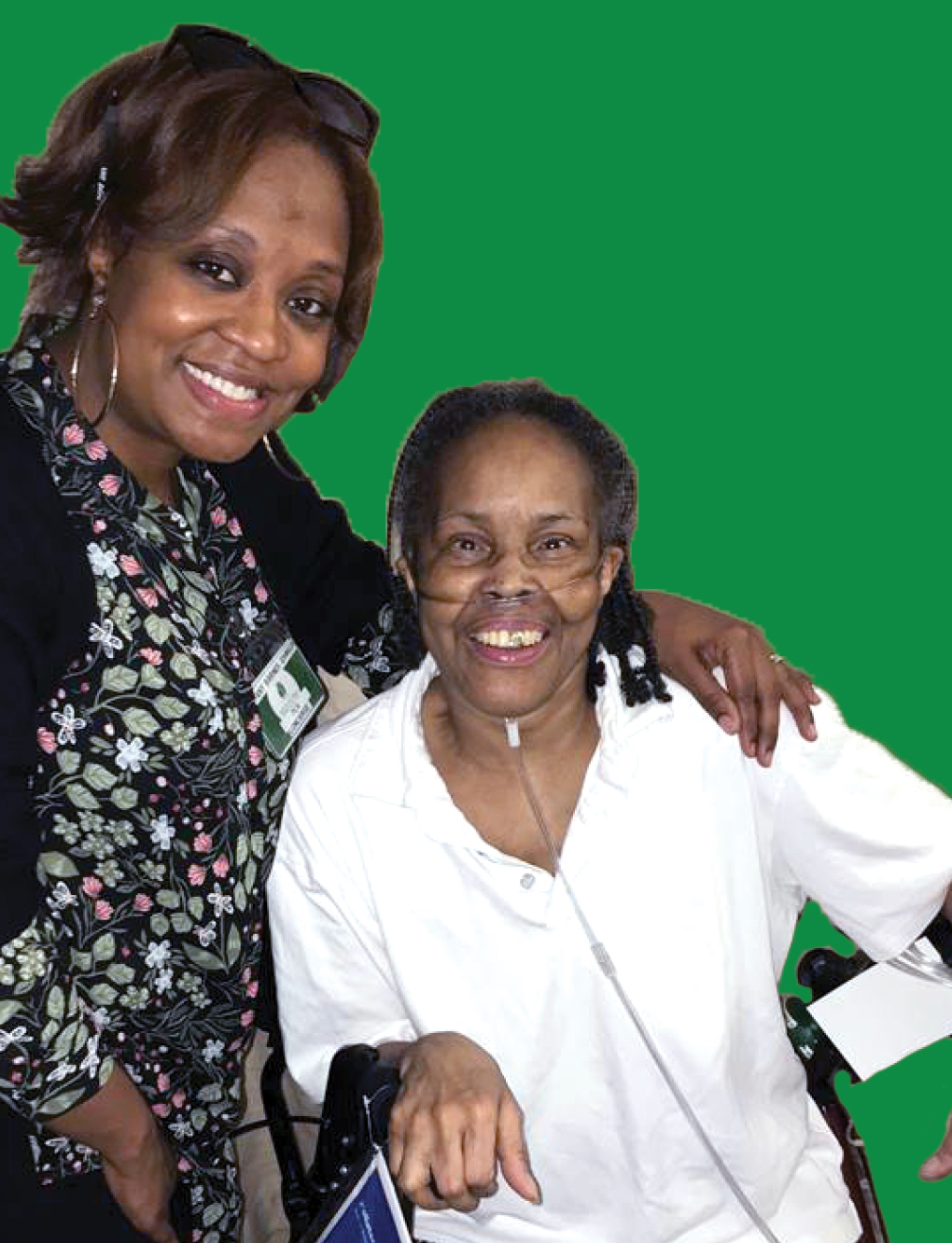 I WAS IN BAD SHAPE WHEN I WAS ADMITTED BUT NOW I AM LEAVING SMILING… AND WALKING!
"I came to Westgate Hills for Pulmonary Rehabilitation. The Respiratory Therapist was amazing. She helped me so much. The nurses and therapists were great, too. I loved my stay at Westgate and would recommend it to anyone with breathing trouble!"
Mrs. Brown
---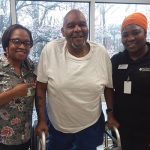 "THANKS TO WESTGATE HILLS I CAN NOW STAND UP ON MY OWN!"
The Rehab Team pushed me to my goal, and I never gave up.
Mr. Mark Ayers
---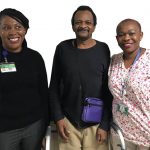 "I CAME TO WESTGATE HILLS IN A WHEELCHAIR & I'M LEAVING WALKING!"
I am walking because of the amazing therapists here at Westgate Hills. The entire staff is kind and attentive, and my wound nurse truly healed me. I recommend this place to anyone who needs therapy or nursing care. If I ever need to rehab again – I'll only do so at Westgate Hills!
Yours Truly,
Mr. Herbert Williams
---
"THE CARE AT WESTGATE HILLS WAS PHENOMENAL!"
The therapists and nurses were just great. We are so happy that we found this facility after having a poor experience at a different center. We would recommend Westgate Hills to anyone!
Yours Truly,Mr. & Mrs. Thomas & Nellie Hugel
---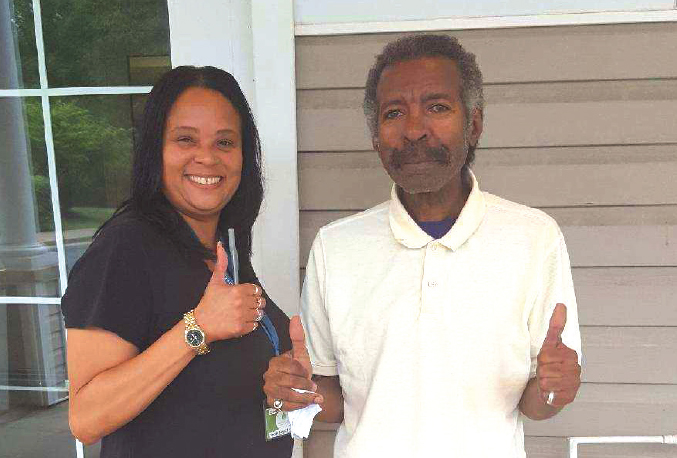 My stay at Westgate Hills Rehabilitation and Healthcare Center was an excellent and relaxing experience. The facility is beautiful and clean, my bed was comfortable and my meals were tasty and hot. Westgate's rehabilitation staff was attentive and helped get me back on my feet. The nursing staff was quick to attend to my needs. I'm so happy I chose to stay at Westgate Hills!
– Clifford Hooks
---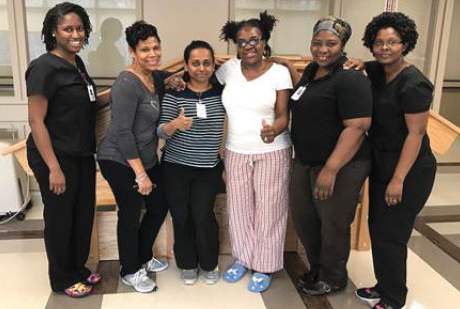 When I arrived at Westgate Hills I was nervous as I had never required the assistance of others in my life. I was scared I would never leave my wheelchair again! Due to the persistence and support of the amazing rehab and nursing team, I am proud to say I am up on my feet again!
The Great Team at Westgate gave me my life back!!!
– Audrey Meekins
---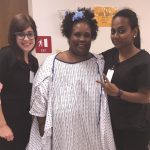 Before I was admitted to Westgate Hills Rehabilitation and Healthcare Center I was immobile, very dependent on my spouse, and couldn't care for myself independently for over a year. When I arrived at Westgate I felt like angels were waiting for me. The therapy staff was AMAZING! The entire staff has believed in me. I truly feel I have entrusted my life to them. Within just 3 weeks of being here, I can now walk and climb steps.
Rehab is the real deal at Westgate because they truly want to see people succeed. The nurses are both patient and compassionate. The aides have also been amazing in assisting me. I am forever grateful to Westgate Hills for helping me to get my life back!
– Carnita Harris
---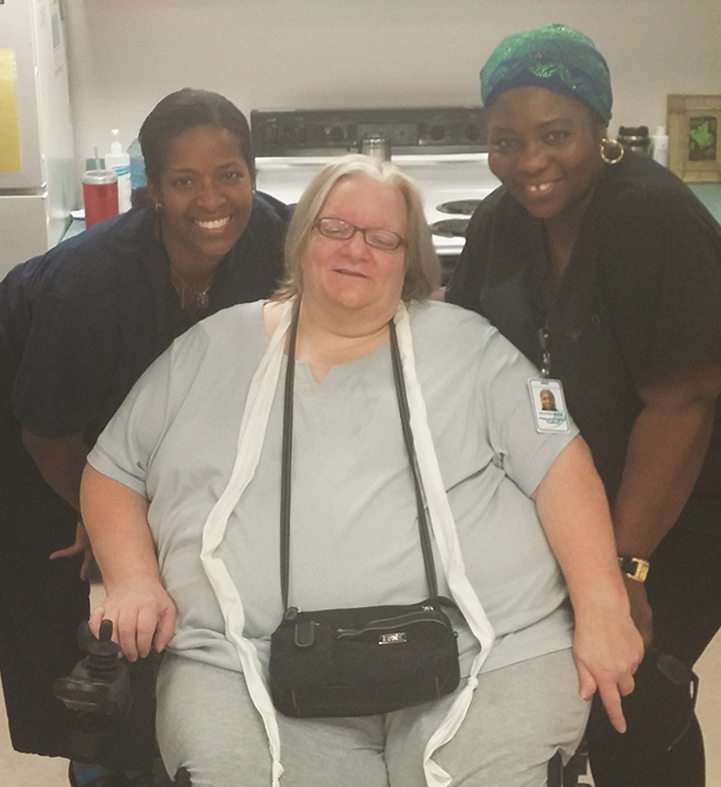 The environment at Westgate Hills is very homey and welcoming. The therapy department will take you from 0-100 with super attention and encouragement. I was treated with dignity and respect during my time at Westgate Hills. The therapy team makes it actually fun to rehabilitate and exercise. The staff is very encouraging and always smiling. I had amazing results from my time there and was taught many different ways to manage myself as well as different ways to exercise. All of the rehabilitation team was exceptional. The nursing staff was very detailed and compassionate as well. Many thanks to the compassionate team at Westgate Hills for all they did in preparing me for my return to home!
– Lisa Moore
---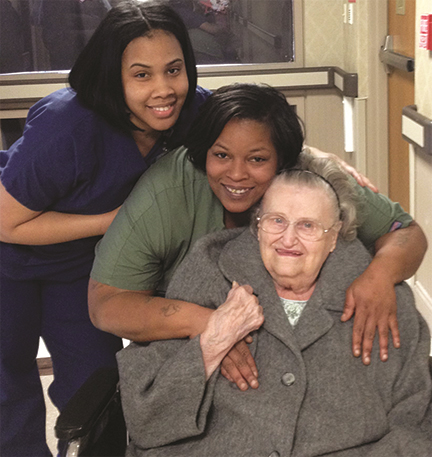 I am so glad that the Westgate Hill's Urgent SNF™ program was available to me in my time of need. When I arrived at the St. Agnes Emergency Room I was not ill enough to be admitted. Luckily, the hospital social worker was aware of a skilled stabilization opportunity through Westgate's Urgent SNF™ program and presented it as an option to my son. I was admitted the same evening! My experience at Westgate Hills was a great one! From care to food to customer service…I was well taken care of! Thank you Team Westgate Hills!
– Eleanor Bronis
---
I came to Westgate Hills for short-term rehab for strengthening. The rehab team was very motivating. Farah, my favorite therapist, was always willing to work with me. I needed strengthening in my legs which were very painful. Farah worked through my pain with me while exercising. She was always able to ease my pain. Farah always spoke to me and did not talk down to me. She was so loving and caring. The rest of the rehab team was very good as well. I just immediately had a bond with Farah. She was the very first face I would see every day. Thanks to Farah and the rehab team, I am so much stronger to go home and continue with my home health rehab.
– Vonzella Johnson
---
When I was admitted to Westgate Hills, I was bed bound. I was so down and did not want to participate in rehab because I had no hope of ever walking again. My therapy team never gave up on me. They continued to come in and encourage me to participate. I decided to give them a chance. I am almost ready to discharge to my new home. Thanks to my rehab team, I will be walking out of the facility. I have learned to never give up as anything is possible. I highly recommend Westgate Hills.
– Timothy Kearns
---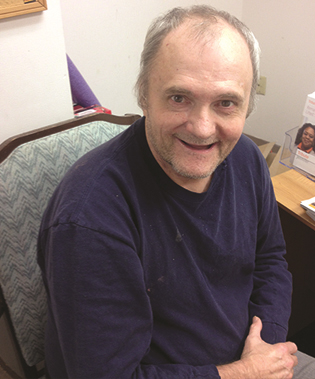 I loved my stay at Westgate Hills. The rehabilitation I received was wonderful. The therapists and nursing team were kind and supportive – helping me to achieve my goal of returning home. Though it wasn't my plan, the team at Westgate Hills was here for me!
– Gary Flowers
---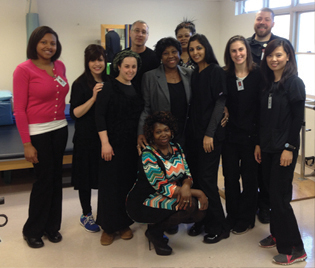 I would like to thank the wonderful staff at Westgate Hills for the love and care they showed me during my recovery. I believe that my recovery was a lot faster due to the outstanding care I received. The nursing staff had a bedside manner beyond compare. Your therapy team helped me to walk again on my own; they knew how hard to push and when to stop. They worked with me with patience, care and love.
My family can be picky at times but they were pleased with the care and kindness shown me during my stay.
– Estelle Jacobs
---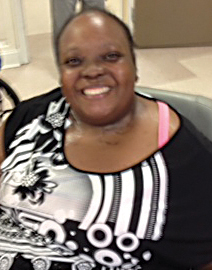 Westgate Hills has helped me out a whole lot! Residents and staff are very nice, pleasant, and a joy to be around. They are always willing to help when needed. If you need to go out for a doctor's appointment, everything is set up and taken care of. I was never bored as there was always something to do in activities. I enjoyed therapy as well! They made it interesting. I consider Westgate Hills my second family.
– Renee White