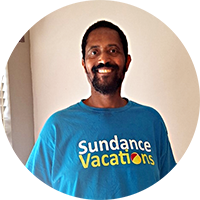 "Westgate is an excellent facility. I was completely taken care of during my time here. The facility has amazing workers. If I need rehab in the future, I will definitely come back!"
– Rodney Paige
---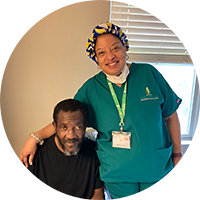 "Westgate Rehab is a very nice place. My GNA Tammy on the morning shift was very funny and did her job so well. Ms. Elizabeth helped me out from day one. No matter what I asked for, she helped me without hesitation. Surat and Crystal were very patient with me during rehab. Summer and Jacob were very caring and kind and treated me well. Thank you all."
– Anthony Byrd
---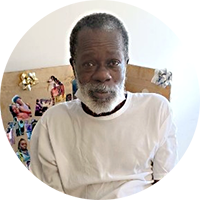 "The staff here at Westgate really cares about the patients. Nursing and therapy really pushed me to stay active and better myself. I appreciate them so much for caring about me. I was very comfortable here and truly happy. The facility is clean and everyone here made me feel like I was a part of the family. I'm happy I am able to go home, but if I needed to come back I absolutely would. Thank you to everyone at Westgate who assisted me!"
– William Stewart Jr.
---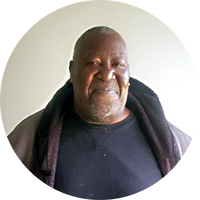 "My stay at Westgate Hills was very comfortable. I had therapy every day and enjoyed the daily activities that the facility provided, especially the church services. The team was very supportive and made every effort to make me feel involved and confident. I want to thank Karen, Morgan, and Liz for lending an ear and being kind and helpful to me during my stay. I would recommend Westgate to everyone. You won't be disappointed with the care and services provided. Thanks Westgate!"
– Horace Hollins
---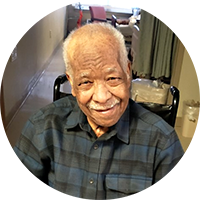 "Westgate is a pretty nice facility. The nurses did a really good job making sure I got my medicine and checking on me. Therapy was very helpful, and the different exercises have made me able to move around a little more freely. The true test is when I get home, but I see the difference of the before and after. Everyone was very, very nice and I actually enjoyed myself. I really will miss this place and the staff. Thanks again to the nurses, PT, aides, and admissions. I would come back if I needed to!"
– William Merritte
---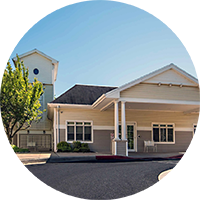 "I came to Westgate Rehab on February 28th (2022). I had a trach, a feeding tube, I was on oxygen, and I couldn't walk or use the bathroom on my own or get out of bed. I also have congestive heart failure and atrial fibrillation. The nurses made sure I got medicine every day. Now I can go to the bathroom on my own, eat regular food, I no longer have a trach or feeding tube, I am no longer on oxygen, and I can walk. I am blessed. The Westgate team helped me greatly. The whole building came together to support me with my needs. I would like to thank Mr. Kevin for his patient admiration, the nursing team, the GNAs, the CNAs, Alvin, the ladies that are escorts, housekeeping, the front desk, maintenance, dietary, Ms. Liz, Andrea, Sandy, Jennifer, Lisa, and last but not least, therapy because without them I wouldn't be able to go home. Therapy and the aftercare team met with my family and got me homecare. Because of this my journey will continue, and my path to recovery will be met. I would recommend this facility to anyone. I am actually walking. Thank you, team, for a job well done."
– Zelda Johnson
---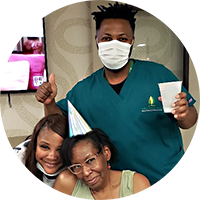 "I am thoroughly satisfied with the treatment my mother received while she was at Westgate Hills. The staff has truly become like family. From the administration staff to the environmental services crew. Excellent job!"
– Victoria Ayaim
on behalf of her mother, Janice Ayaim
---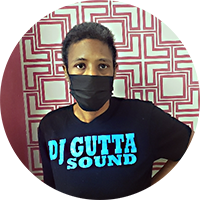 "I was very impressed with the care I received at Westgate Hills. The therapy team are very good listeners, kind and understanding people. They made helpful suggestions so that I could continue to be independent once I leave to go back home. I would recommend this facility to anyone that needs it and if I ever need rehab again, Westgate Hills is the place for me too. Thank you all!"
– Shalaya Davis
---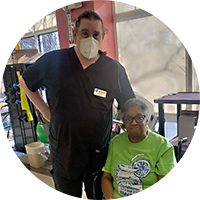 "If you are in need of PT/OT look no further, Westgate Hill is the place. The therapists are prepared and deliver care with concern. As an older woman I expect respect and that's what I got from the Westgate team. I didn't know the difference between PT & OT, but I knew one thing for sure, they worked together to get the job done and I have regained my confidence as a result of that. I also appreciate the support of the other staff members as well. They all had a very positive spirit that was contagious. My heartfelt thanks to all the staff, but especially my therapy team. Great job, my needs have been met! Can't forget the decorations and music during the holidays, totally lifted my spirits. I loved it all! Westgate definitely cares about the residents. "
– Geneva Vaughan
---
"Westgate is extremely clean and the staff is wonderful. This is my second time being here and I recommend the PT/OT therapists because of the outcomes! They have patience, passion, kindness and are truly optimistic. They have given me everything I need to transition home. The aides, nurses, concierge and just about the entire staff have treated me with dignity. I enjoyed being here and although I don't want to come back, if I need to I will because I trust this team. Thank you, Westgate! You're my home away from home. If you need therapy, Westgate is it!"
– Lucille Blagmond
---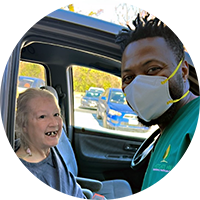 "I want to start by saying a huge thank you to all of those who cared for my wife, Nancy Coggiano. It's hard on a loved one's mind when they have to be separated from their loved ones. I found the care that I would be giving my wife being done for her there at Westgate Hills. I didn't have the worries that I had experienced at other so called rehab centers. The staff at Westgate Hills was like our extended family, they cared for my wife, like she was their family. People looking for a place to care for their loved ones should come to see a loving, caring staff, and know in their hearts that their loved ones will be in great hands while away from family at home. I was in touch with the staff when I couldn't be there, they would call me to let me know how my wife was doing. I actually miss seeing my family who work there. I want to send a very special thank you to Toni, and Jacob who showed above and beyond care for my wife, as well as Tanara, and all of the social workers there, and let's not leave out the therapist there. I had a chance to see how things were done there when adverse conditions popped up, things continued to function like a well-oiled machine. From the time you enter the lobby, until the time you leave to go home you are treated with kindness, and respect. My wife being there was a blessing for both of us, so we could be together again at home. Anyone who needs the special care that they give there, feel very comfortable that they are caring, and loving your loved ones continuously, like you would do for them if they were in your care, plus the Rehabilitation staff that gets your loved ones ready to come home when possible. Westgate Hills should have a special rating when you're looking for that one place that you can trust with your loved ones, I was amazed by the amount, and quality of care they give there. Look no further – call them and start to feel the relief that I felt in my heart. Thank you to the wonderful staff, "Family", there from myself, and my Wife.
Sincerely,
Nick and Nancy Coggiano"
– Nancy Coggiano
Urgent SNF admission
Pictured with Nurse Jacob
---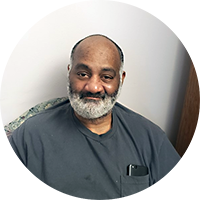 "Even though my rehab stay was short at Westgate, I was lucky to make some friends. I felt that the staff here was very friendly, and the concierge was very helpful. My nurse and therapy team helped relieve my pain. It was really hard for me in the beginning, but now I am able to go home and I'm forever grateful. All in all, my stay was very good and if I need to, I will be back!"
– Troy Brown
---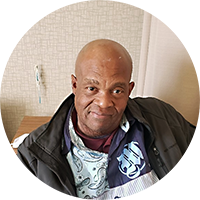 "My therapy team did an excellent job with me. I feel that I can do what's needed at home now. My GNA and concierge were extremely kind to me. Even the food was very good! If I ever need to come back, I definitely will. Thank you to everyone at Westgate Hills!"
– Phillip Burgess
---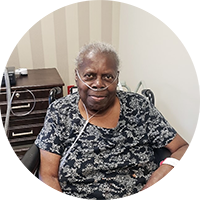 "Westgate Hills Rehab is a very nice place. The nurses and staff are wonderful, they treat you like family, and go out of their way to make you as comfortable as possible. I have seen firsthand the staff working together as a team. It's nice to see that everyone gets along and works so well together. I was greeted when I came in and made to feel comfortable, and I received that special care my whole stay here. I will definitely be coming back to Westgate if I need to, it's been my home away from home. Thank you to everyone at Westgate for making my stay here a pleasant one!"
– Sybil Emerson
---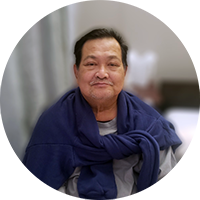 "The therapy at Westgate was good, everyone here treated me so good. I am happy to be here. The PT department was amazing and treated me like family. I would like to give a special thank you to Ms. Elizabeth for everything she has done for me since I have been here!"
– Villaruel Angeles
---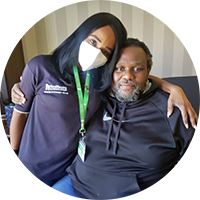 "Westgate was a positive experience for me. This nursing home/rehab is not what you think. Everyone was kind and patient. I learned so much from therapy as well as the nursing staff. The ladies here work very hard day in and day out. Therapy has helped me get the strength I need to continue my rehab after my surgery. I would like to thank so many people at Westgate. Just know, from the minute you come in, you are greeted and taken care of until you leave. I will miss Westgate, but I will be back after my surgery. I wouldn't dream of going anywhere else."
– Omar Smith, admitted from University of Maryland Medical Center
---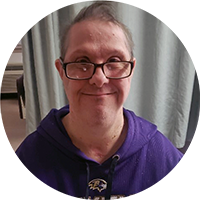 I loved being at Westgate Hills!
"Everyone was so nice, and the food was delicious. My nurse and therapy really made my stay here wonderful. I'm happy to be able to go home, but I am going to miss all the friends I made while I was here. I'll be back to visit!"
– Michael Nagle
---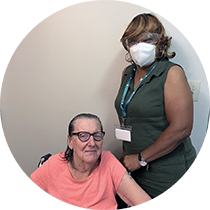 I'm so thankful for the staff at Westgate Hills!
"My nurses are always kind and help me any time I need them. I can always count on them to be timely. I'm so thankful for the staff at Westgate Hills, especially the dietary staff. I LOVE the food!"
– Geraldine Weitzel
---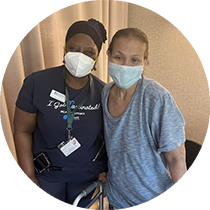 Thank you, Surat, and the Westgate team!
"Thank you to Surat and the whole therapy team! Surat helped me get stronger and improve my movements for my daily activities. She helped me get back on my feet, and to start walking. I put my trust in her. Surat is a wonderful therapist and friend. Thank you, Surat, and the Westgate team!"
– Kimberly Johnson
---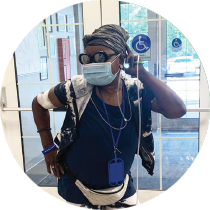 "I've been here for 2 years and it has helped me a lot. I'm glad I didn't rush home because I needed to get well. Being here taught me how to be patient with myself and the staff has really helped me. I would like to give kudos to Ruth, my GNA, who really took good care of me. She checked on me when I was sick and made sure I was okay. Mrs. Barbara in activities has always been a good listener, as well as Janeen with her jokes and humor. I want to thank all of the Activities department; they've truly helped me. I want to thank my social worker, Mrs. Carla; she has taken her time to help me with any questions I have and has really helped me through this process to get me home. I want to thank the housekeeping dept. for keeping my room clean and smelling fresh. I didn't know Administrator Reilly long but he gave me respect and I gave him respect. The Dietary dept. always made sure I had my salad and diet ginger ale after my dialysis tx. My GNA, Daphene has stuck with me through thick and thin; she went with me to all of my appointments. My two nurses, Carmella and Sharon, made sure all my meds were given to me, and even when I would be late they would always say "I'm here for you Ms. White, I'm going to make sure you get your meds." My night nurse, Comfort, made sure my blood sugars were where it was supposed to be; she's the only one I allowed to call me by my nickname "Bling Bling".
Lastly, Westgate has been family to me when I couldn't be with my family and I appreciate them so much!"
– Lisa White
---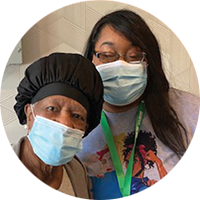 The Nurses, Doctors & Physical Therapy Team Helped Me Get Back On My Feet!
"Westgate Hills was a blessing for me. I was very sick with COVID 19. The nurses, doctors, and physical therapy team helped me get back on my feet! My Social Worker Carla was so wonderful, she was such a blessing. I really cannot say anything bad about Westgate Hills. Everything was great. I enjoyed my stay at Westgate Hills. I will let everyone know about my care here. I appreciate everyone taking care of me when I was not feeling good. I wish I could come back for outpatient physical therapy."
– Zelda Brown
---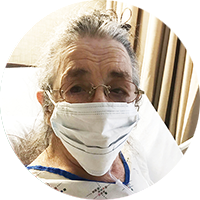 I Would Gladly Recommend Westgate Hills!
"I just love my Doctor at Westgate Hills. Dr. Howard is warm, friendly and truly cares about his patients. The Rehab Team is wonderful and the nursing staff is attentive to my needs! I would gladly recommend Dr. Howard and Westgate Hills!"
– Linda Minnick
---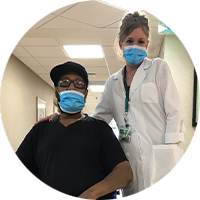 I Had a Great Experience at Westgate Hills!
"I didn't want to leave. Everyone was so nice! Therapy was top notch and I even met a few friends and reconnected with some old friends from elementary school! Great experience at Westgate Hills!"
– Carlos Nicholson
---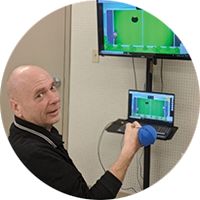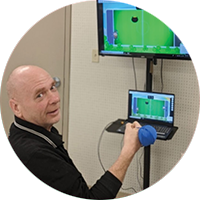 I am in better shape than when I got here!
"The nursing staff at Westgate was very attentive to my needs. Whenever I needed something, they were right there! The facility was very clean and I enjoyed the food options. I really liked the rehab team – everyone there was really great! I feel like I can go home with confidence that I am in better shape than when I got here."
– Eric Howard
---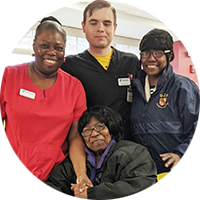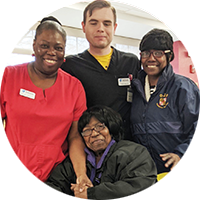 "Therapy was wonderful. They got me back home and I am grateful for that. I will tell people about my time at Westgate."
– Shirley Lunn
---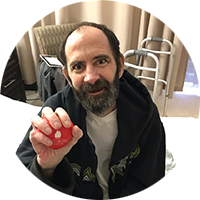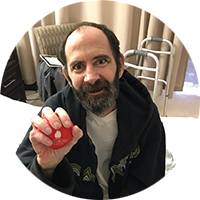 "When I came to Westgate, it was really hard for me to breathe – a problem I've had for a very long time. I am getting good care here for my heart and I like my doctor. He helps me keep my heart healthy and I would recommend this center to anyone!"
– Mr. William Wolf
---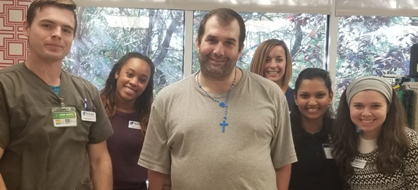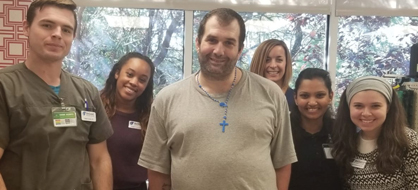 "Everyone in the rehab department was phenomenal! They made sure I was up every day and made the somewhat boring rehab exercises fun. I found myself actually looking forward to rehab. They made sure to schedule my therapy sessions during a time in the day that worked best for me, and I really appreciated their flexibility. The nursing aides were top notch.
I really appreciate the care and know that I'll look back at this time in my life as an empowering one."
– Michael Rosenthal
---


"I was admitted to Westgate Hills in January 2018 from St. Agnes Hospital. While I am excited to enter into Assisted Living, I am sad to leave my family here at Westgate Hills. My aides, nurses, therapists, social workers, cooks, doctors and everyone else have become my family and it is truly bittersweet to leave.
Thank you for being my family."
– Rudolph Fleming
---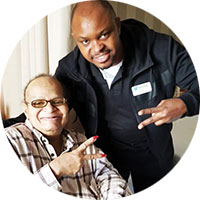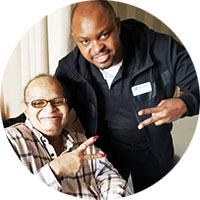 "The encouragement of the therapists during my rehab stay was unbelievable. Renee, Lauren, Edwin and the rest of the therapy team invited me into the Rehab Gym every day during my appointment time. I enjoyed talking with the other residents in the community, we had good conversations and joked around. Edwin would dance and the music was turned up. We had a good time!
I enjoyed the activities. Every day at 2:30 pm was the main event. One day, they even had a singer dressed up like Michael Jackson! It was so nice to sit back and enjoy the music with the rest of the community. I looked forward to our Paint and Sip events and musical celebrations.
I am going to miss being around such a nice community. No one gets an individual shout-out – each and every one of my nurses and GNA's were fantastic!"
– Ms. Linda Eaton
---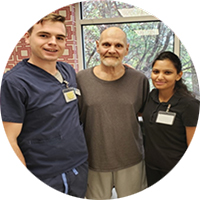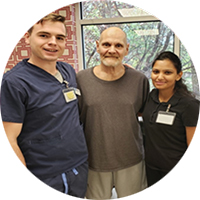 "I was admitted to Westgate Hills Rehab from University of Maryland Orthopedic and Rehab Center a couple of months back. The therapists worked with me day in and day out. It was grueling in the beginning. It was hard, and I did not look forward to the therapy. A couple of weeks in, my entire day revolved around therapy. I looked forward to going into the gym and working with Joe and Chaitali, my OT and PT. They believed in me and pushed me past my comfort zone when I was done trying.
Thank you to all of the nurses and other staff members in the organization for doing your part in my recovery!"
With Appreciation, Michael McLelland
---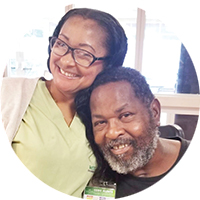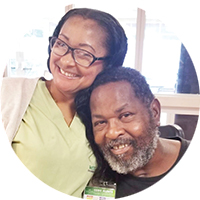 "I found myself at the VA Hospital in July, and things were looking really bleak. I could not do anything for myself and I was down in the dumps emotionally.
Coming to Westgate Hills has been the best decision for me. Nurse Marie went out of her way to make sure all of my needs were met. The social workers worked with me and assisted in guiding me. I am leaving Westgate in an entirely different frame of mind and body! I have only praise for the folks at Westgate Hills Rehab."
– James Walker
---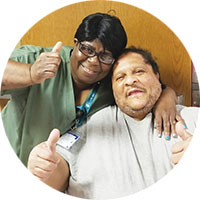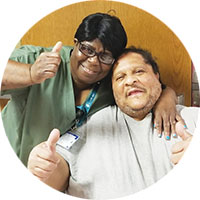 "This is the second time I have rehabbed at Westgate Hills. My experience has been entirely positive. The nurses on my unit went out of their way to make sure I felt cared for – specifically, Ms. Ruth. She took those extra few moments to ensure all of my needs were addressed in a kind and professional manner. I feel like I am part of the community here at Westgate. I roll down the hall and am excited to see my nurses and aides who have become my friends. Thank you Westgate Hills!"
– Garfaine Chambers
---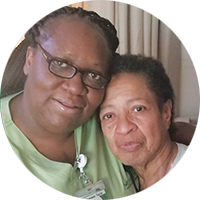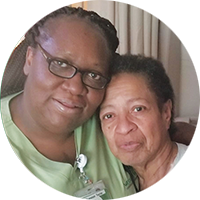 "As I go home I am so thankful for the true love and encouragement that was shown to me. Sharnnon, my nurse always had a smile and a kind word. The love and care that was shown to me is something I will always remember. The maintenance members, dietary aides and even the directors stopped by to visit and make sure all was going smoothly. Special shout-out to my therapists for pushing me and showing me what I was capable of. When I came here I had some doubts, but I am walking out this door without a cane, crutch or walker!"
– Sharon Green
---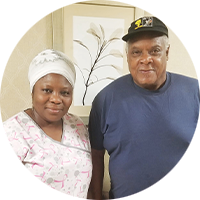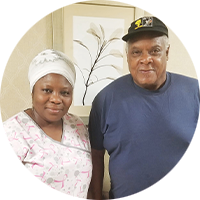 "When I came to Westgate from UM Midtown Hospital I could not even sit up on my own. Today I am going home and walking! All of my therapists were patient and caring, especially Surat. Going through rehab was tough, but the therapy team pushed me along and reminded me constantly that this is a process. Now I'm at the end of the road, and looking back I am so grateful."
– James Askins
---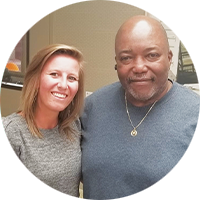 "Before the social worker at St. Agnes Hospital even opened her mouth to give me choices for rehab centers, I assured her "I choose Westgate Hills"!
I have had such great experiences each time I come back for rehab at Westgate. I am treated so well, get along with all of the employees, and have a good time joking around with the rehab therapists. Ms. Mollie, my favorite nurse is so dedicated. She is always patient, friendly and cheerful. The dietician, McKenzie is extra accommodating. I spoke with her about my food preferences and dietary needs. She continuously would stop in to check on me and just to simply say hello."
– Donald O'Carroll
---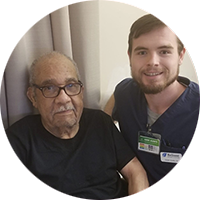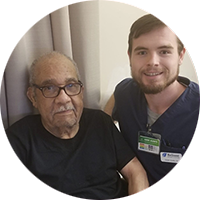 "All of the therapists and nurses were good, they did their jobs well. Joe and Casey in Rehab were really patient and worked with me every day. Throughout my stay, many people stopped by my room to ask how I was doing or simply to wish me a good day. Overall my stay at Westgate was very pleasant."
– John Willis
---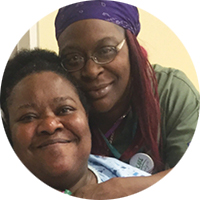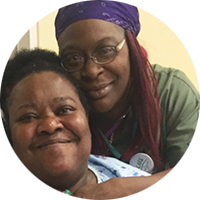 I had a great experience at the Westgate Hills. All of the employees have a big part in making my home away from home such a pleasant and smooth experience. I felt like the nurses and techs really cared about me as an individual – they were concerned about my specific situation. George, the head nurse of my floor, made sure I had a bed that was comfortable for me and followed through also. The activities helped me focus on something other than the pain I was in … the ice cream socials and DJ Music Parties were awesome.
Thank you Westgate Hills and your entire team!"
– Mercy McCall
---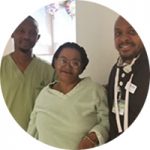 "Nurse Sean came in to see me each afternoon when his shift came around. He is a true nurse, doing everything in his power to make me feel the most comfortable.
Therapy is amazing. Edwin is so so funny, he makes me laugh. On the days I did not feel like doing any therapy he would joke around, and in the end, I was motivated to do the exercises. Lauren was so wonderful, too.
Rivka, the lady in the office, truly has the ability to lift people up when they are down – just speaking with her and the smile she greets you with put me in a good mood.
Carla, my social worker, was a huge help – she informed me of so many things I did not know were available to me.
I truthfully did not want to come to rehab, but looking back at my stay this was a positive decision. Thank you, Westgate, for making my rehab experience far better than I ever expected it could be!"
– Margaret Dunn
Margaret Dunn along with Nurse Sean and Edwin from Rehab
---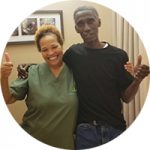 "Coming from Bon Secours Hospital I did not know what to expect at Rehab. My experience at Westgate Hills was good. I loved my accommodations in the private room that was available – I had my privacy and my family came to visit all the time. Going to rehab was the highlight of my day. I often stayed on the exercise bike in the rehab gym because I loved the fun atmosphere. The food was so great and tasty, I think I may come back for lunch once in a while!"
– Junies Sheppard
---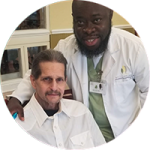 "The entire first floor staff was really nice to me. Ms. Mollie greeted me the day I arrived to Westgate from St. Agnes Hospital. She made sure I had everything I needed and that I was settled in comfortably. The unit manager George has such a good heart and genuinely cared about how I was doing and progressing. Although I had to be here at rehab over Passover, they made sure I had the special food – Matzah, and a prayer book to be able to celebrate the holiday while here. Thank you Westgate Hills!"
– Mr. Biswa Shrestha
---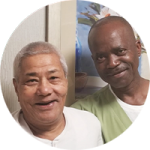 "After my inpatient stay at John Hopkins Hospital I was apprehensive about where to go for rehab. I chose Westgate Hills and am so glad that I made this decision. My therapists and nurses were attentive to my speciic needs, especially Nurse Henry. He always had a kind word and made sure all of my needs were met. Now I am leaving Westgate Hills and I feel strong enough to make the trip back to my home country of Nepal and visit with my grandchildren. Thank you Westgate Hills!"
– Mr. Biswa Shrestha
---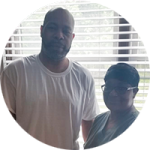 When I left St. Agnes Hospital to come to rehab I did not realize what an impact these few weeks would have on me.
"During my time at Westgate Hills, I learned some very important life lessons and met some genuinely nice human beings. Ms. Sharon, the medicine tech on my unit always had a kind word and something nice to say. Even though she was doing her job, she did it in a way that made me feel so good and cared for. I want to thank her for making a difference in my rehab experience."
– Mr. Ronald Gray II
---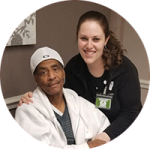 "My stay at Westgate Hills was exhilarating! I came to rehab after I spent some time in Bon Secour Hospital. My nurses were great, especially Henry. He was respectful, kind and always had a pleasant word. Ms. Tiffany and Ms. Tywanda went that extra mile to check in with me and make sure I was okay. The GNA's have been very very excellent. I like how my stay was. All good things must come to an end and I give Westgate Hills 10+ stars. Thank you!"
– Glenn Armstrong
---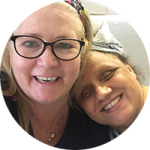 "I want to thank my Respiratory Therapist, Karen, at Westgate Hills in the form of an acrostic poem:
KKAREN: Karen is truly kind, she went out of her way to make sure I was taken care of from a respiratory perspective.
AATTENTIVE: She paid attention to my specific concerns and really listened and followed through.
RRAPPORT: I could tell you that Karen is truly passionate about what she does and it shows in how she interacts with her patients.
EEXPERIENCE: This is essential and Karen has that, she is so skilled and experienced in her field.
NNUMBER 1: Karen is RRT #1!!!!!!"
With much gratitude,
Angelette Moody
---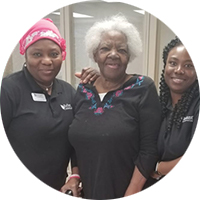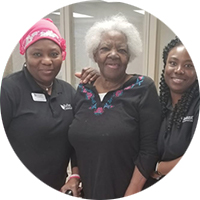 Kind. Funny. Patient. Helpful. Empowering. Gentle. Polite.
"These are the words that I would use to describe the rehab therapists at Westgate Hills. I appreciated their respectful manner while working with me through my rehab journey. I plan to stay in touch with the new friends I have made during my stay. Thank you."
– Ms. Jenelvyn Wilson
---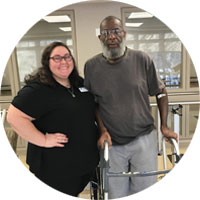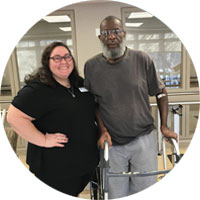 Thank you Westgate Hills.
"I loved going to rehab at Westgate Hills. Every day my therapists made rehab like a party. It was fun and engaging. I liked that we talked and joked around a lot during the exercises, it made it easier to do it."
– Mr. James Bowman
---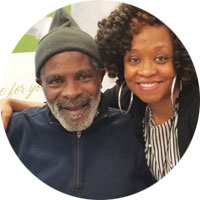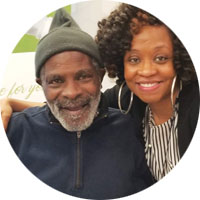 I will be back to visit my friends and family, thank you Westgate Hills.
"Westgate Hills will always be my home away from home. I came to rehab a few months ago weak and quite down. I am leaving feeling strong, able and excited! The nurses took spectacular care of me and Sandy the social worker spent a lot of time finding the right Assisted Living for me."
– Mr. Michael Blake
---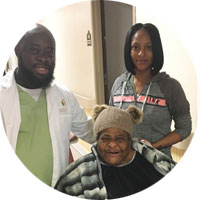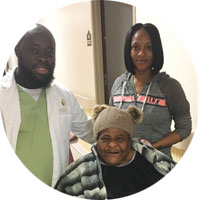 "I enjoyed myself at Westgate Hills – it's the best rehab that I have been to. The nurses are fantastic, especially George. He made sure my wounds were attended to and my medications were given to me on time. I am leaving feeling so revived! Have no fear, I will be back for the fun monthly birthday parties!"
– Constance Floyd
---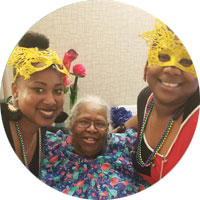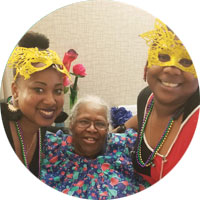 Thank you Westgate Hills, I will miss you.
"I am thrilled with the way my rehab went at Westgate Hills. All of my therapists, especially Renee, were amazing. They were prompt, kind, did not rush me and explained everything to me along my rehabilitation process. I am going to miss the activities at Westgate Hills. While I was in rehab, I did not have to just stare at the 4 walls around me all day. I was able to attend the church services on the weekends, celebrate holidays, enjoy concerts, partake in Bingo and sing alongs. Taking part of activities really helped to take my mind off of my pain."
– Geraldine Boyce
---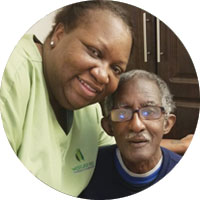 I worked hard and the therapists did a great job and cheered me along!
"I came to Westgate Hills from Union Memorial Hospital a few weeks ago. I needed rehab and 24 hour care at that point in my recovery. I am leaving Westgate Hills stronger and excited to get back to my life."
– Mr. Howard Gunn
---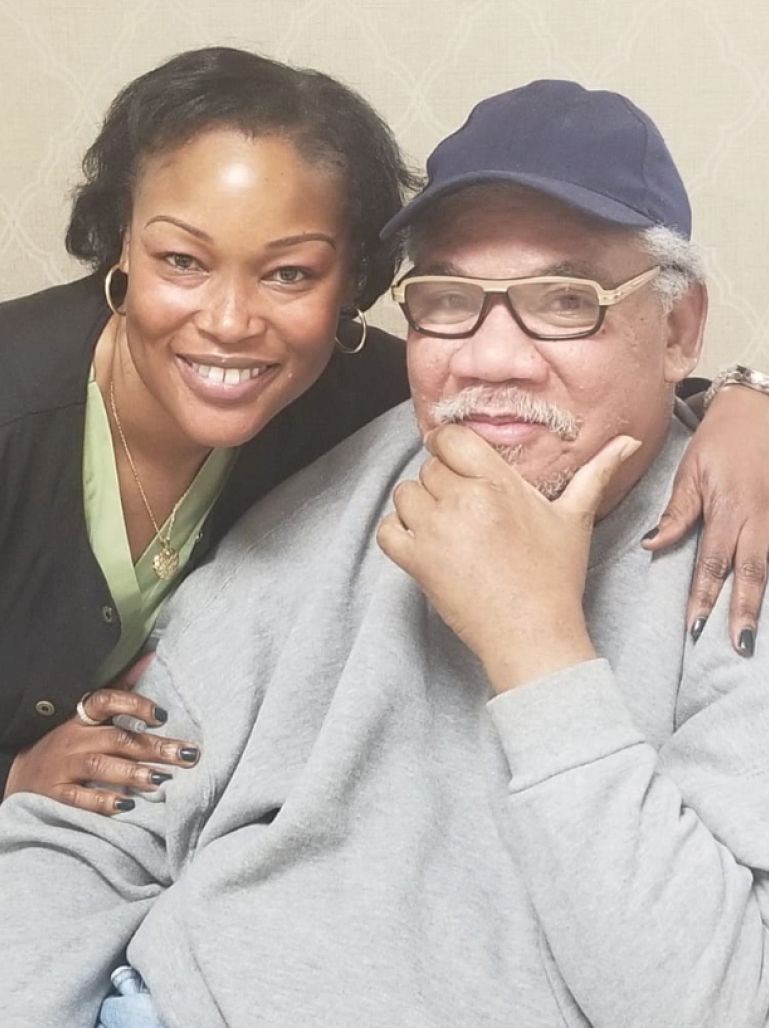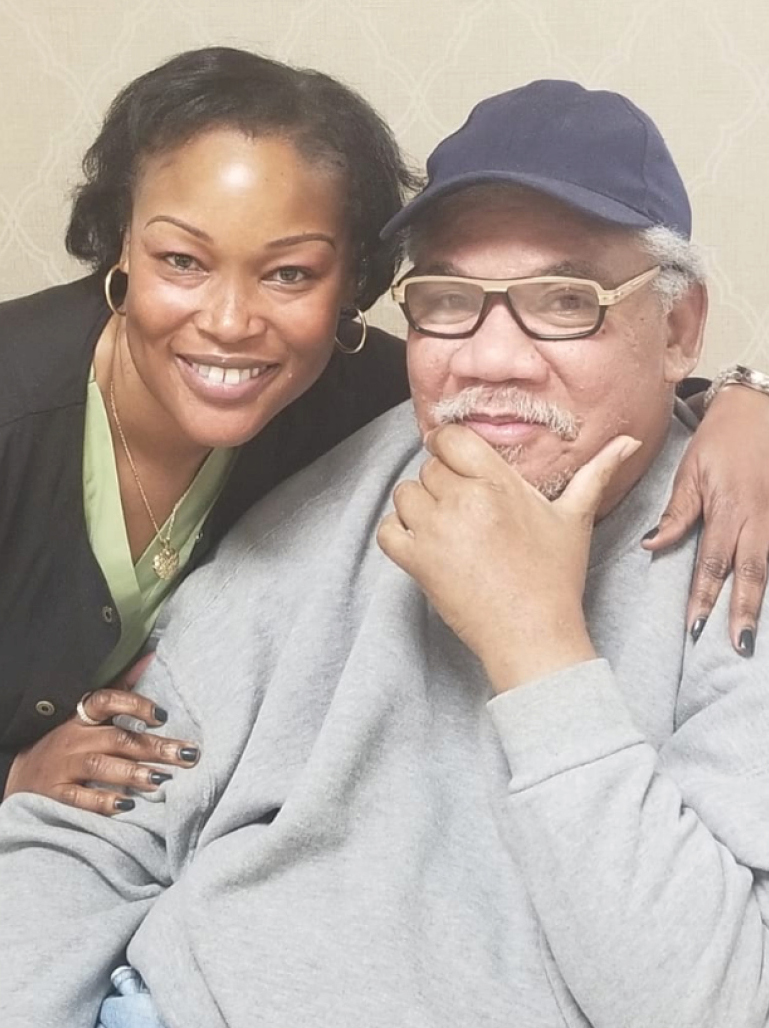 I FELT SO WELCOMED AT WESTGATE HILLS.
"Coming to a rehab center was scary for me. There was so much that was unknown to me. Who would be taking care of me, if I would like the people around me… I was pleasantly very surprised. The day I was admitted my Unit Manager Brigette came to welcome me. She made sure I was comfortable and answered all of my questions. I am sad to leave but will drop by and visit one of these days."
– Mr. Anthony Scales
---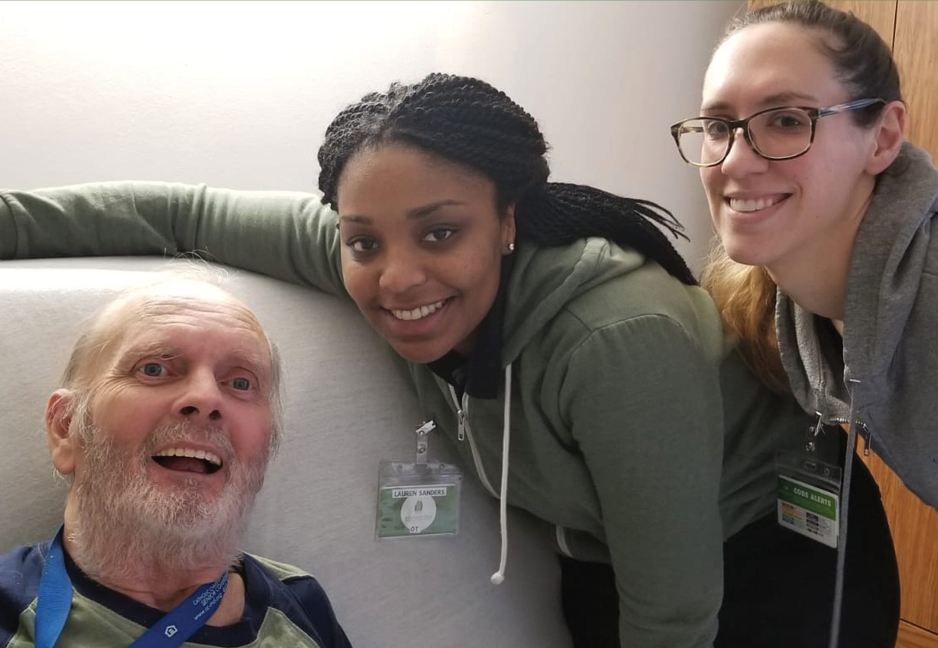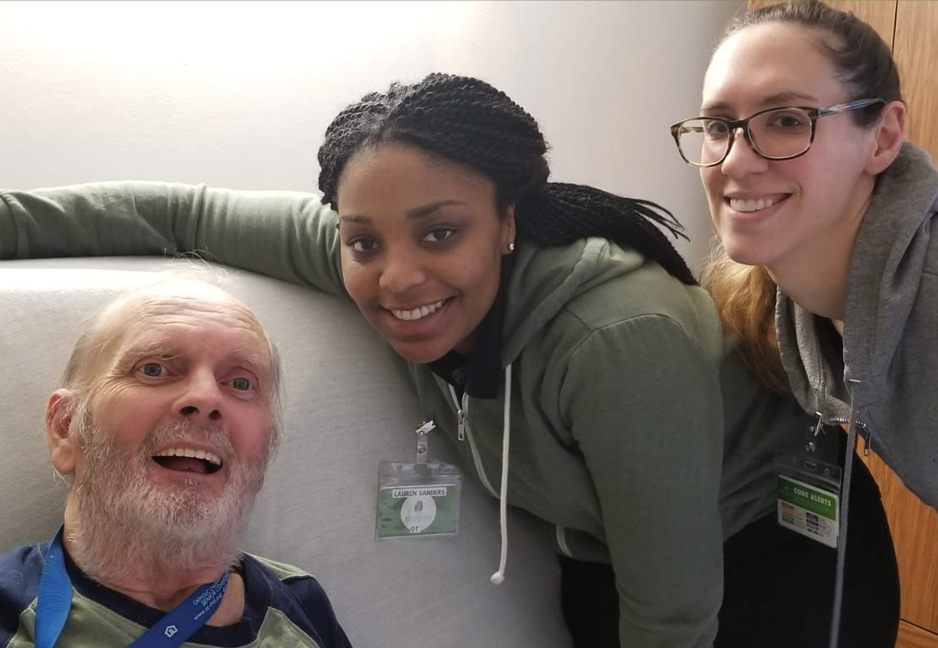 MY EXPERIENCE AT WESTGATE WAS ENTIRELY POSITIVE!
"The Rehab Therapists know what they are doing and took really good care of me. I am going home much stronger than when I came in. I hope I never need to go to rehab again, but if I do it will be at Westgate Hills."
– Mr. Lawrence Mathias
---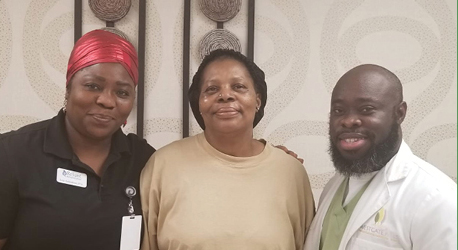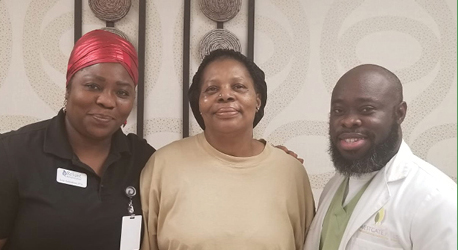 I AM LEAVING WESTGATE HILLS HEALED PHYSICALLY AND MENTALLY.
"Surat, my physical therapist has been my savior. I looked forward to PT every day. Surat has such a positive and optimistic way about her that doing my rehab was FUN! Also, Nurse George went above and beyond, making sure that all of my needs were attended to. He listened and really cared about me and my care. Thank you Westgate Hills, I will miss you!"
-Kim Maxfield
Pictured above with Unit Manager George and Physical Therapist Surat
---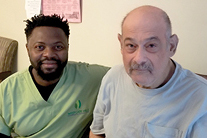 I HOPE I NEVER NEED TO DO REHAB AGAIN, BUT IF I DO IT WILL BE AT WESTGATE HILLS!
Nurse Jacob made sure that I had everything that I needed – whether it was an extra towel, my medication, a snack or anything else in between! The dignity and respect that he showed towards me made a big impact on my rehab stay at Westgate Hills.
– Robert Herstein
Pictured above with Nurse Jacob
---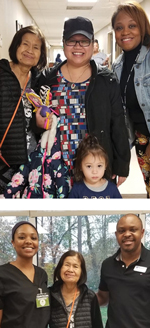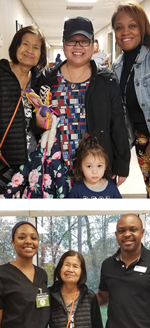 THE STAFF MEMBERS AT WESTGATE HILLS ARE STELLAR!
"I have made so many friends during my pleasant stay at Westgate Hills. Not only did I get to chat with my friendly neighbors here, but my granddaughter was even able to come. Halloween here was a great time! The party included snacks, games, fun and lots of joy. Of course, the best part was that my granddaughter was here with us. I can't wait to come back and visit again."
– Ms. Nelda Oberes
---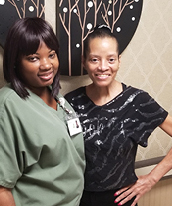 I FELT SO INCREDIBLY CARED FOR AND LOVED AT WESTGATE HILLS.
Everyone at Westgate Hills went out of their way for me. Each morning my GNA Lea came to my room and made up my hair for me. I recommend Westgate Hills to anyone in need of a rehab center and is looking for real customer service.
– Denise Bailey
Pictured above with her GNA Lea Clarke
---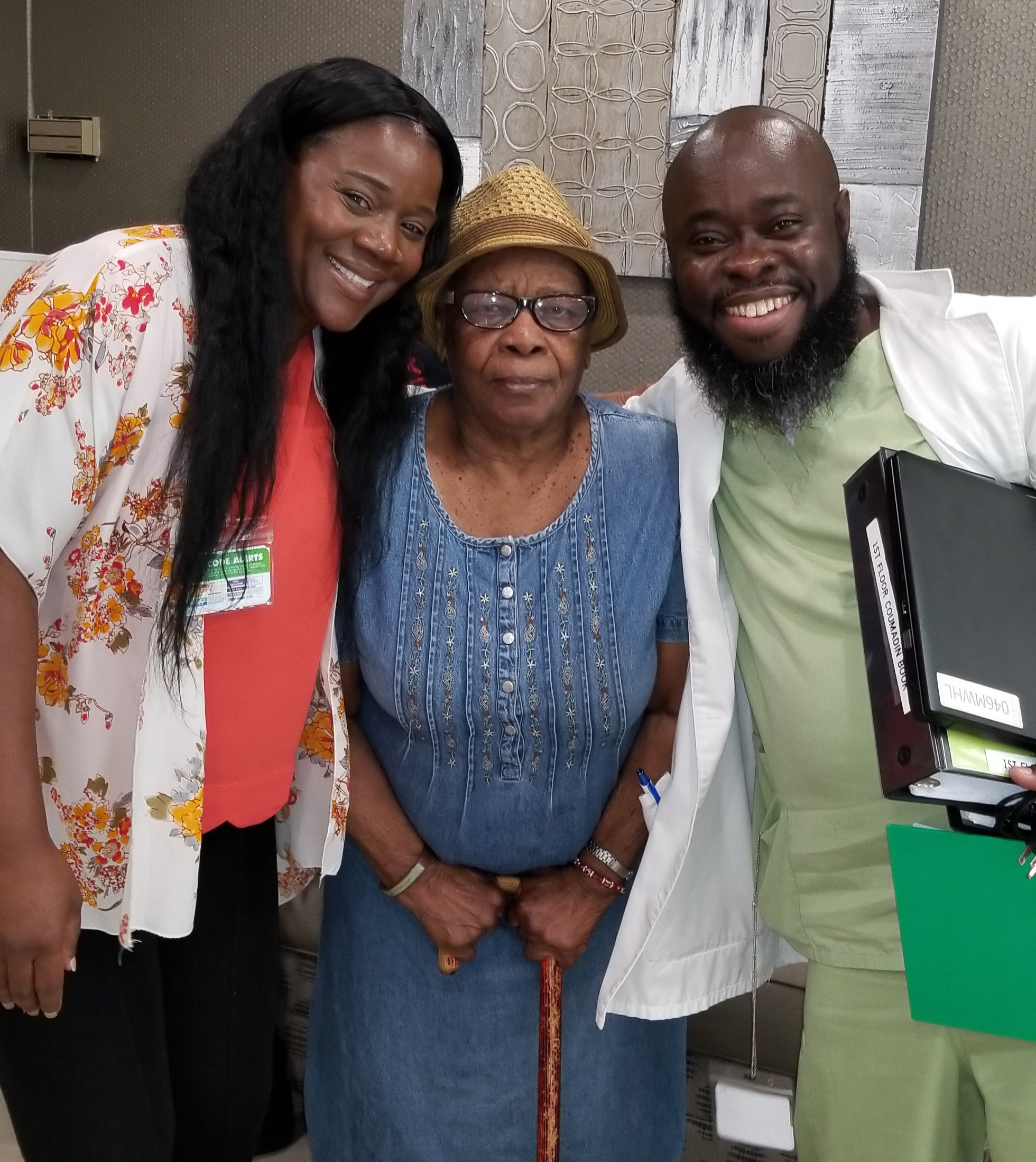 We had a completely positive experience at Westgate Hill! Granny's nurses – Marie and Henry have been just phenomenal. Thank you Westgate Hills. Peace of mind is everything!
– Brandy Tookes, granddaughter of resident Ms. Christiana Streat
---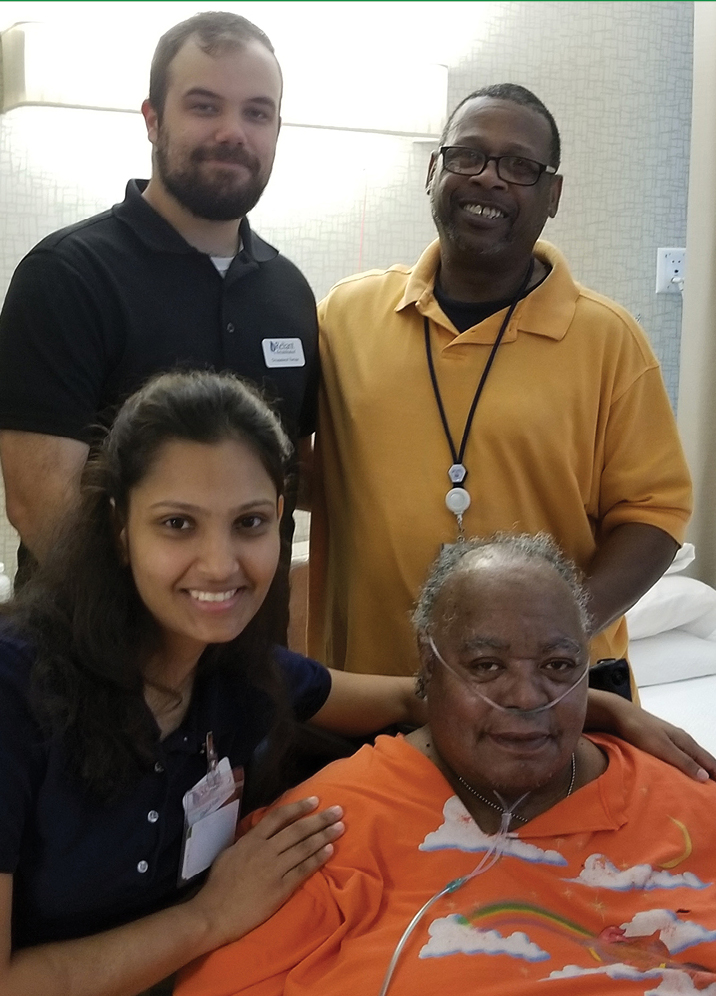 THE PTs AND OTs ALWAYS GREETED ME WITH A FRIENDLY FACE.
From my experience at Westgate Hills, two things specifically stood out. First, the way my wife was always up, clean, dressed and ready for rehab each day; and not just my wife, but her roommate as well. Two, the way the staff at Westgate treats every resident according to their specific needs. It was such a beautiful feeling to see how much caring goes on there! It was amazing for me to see every time I came to visit.
– Mr. George Wilson
Pictured Above: Ms. Patricia Wilson with her husband George and the Reliant Rehab Team
---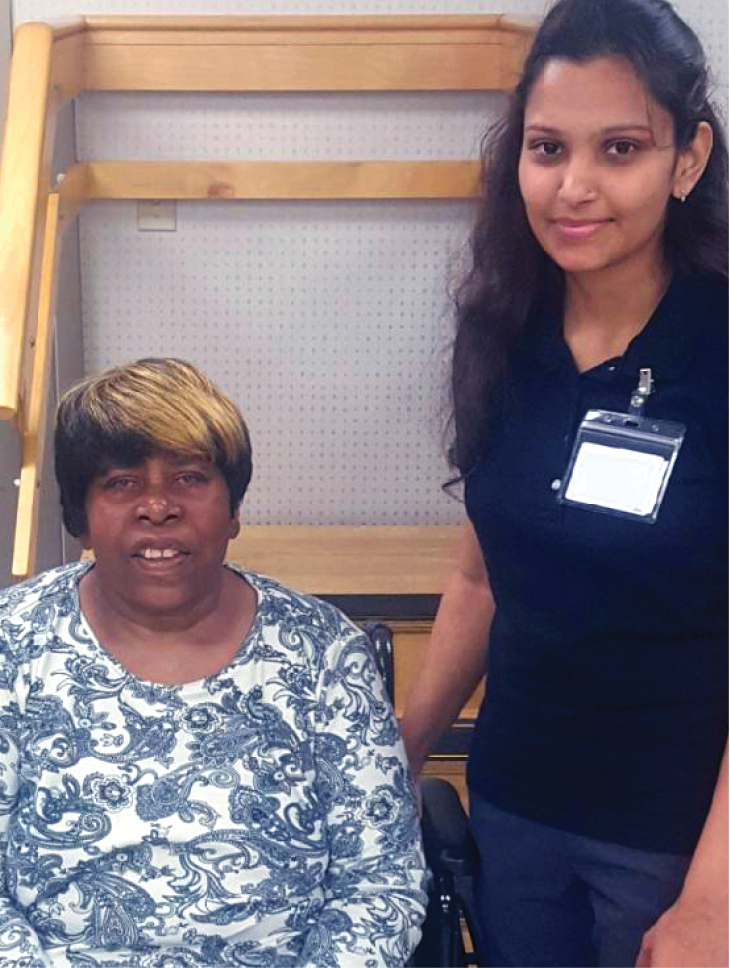 THE ENTIRE NURSING TEAM WAS SO CONSIDERATE & THOUGHTFUL TO ME.
My Physical Therapist, Casey was the highlight of my stay at Westgate Hills. When I first arrived, I was overwhelmed with so many new people and surroundings. Casey explained everything to me – she was so thorough and patient. Her smile and sense of warmth calmed me and I knew I would be okay. The transportation program was INCREDIBLE for both me and my husband. Knowing that my husband James was coming to visit to spend time with me while I was recovering was extremely comforting. James did not have to worry about finding a way to come visit me, he simply called Tracy at the front desk and it was all taken care of.
– Ms. Evalena Cameron
---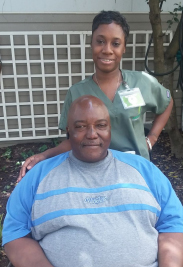 THE STAFF AT WESTGATE HILLS IS SO CARING & COMPASSIONATE!
"They tended to all my needs wholeheartedly and happily, truly treating me like their own family. My GNA, Jazz, was just fantastic! She cared for me in every way. The rehab team is fabulous, and though I came in to Westgate Hills in a wheelchair I am now walking out on my own two feet!"
– Mr. Donald O'Carroll
---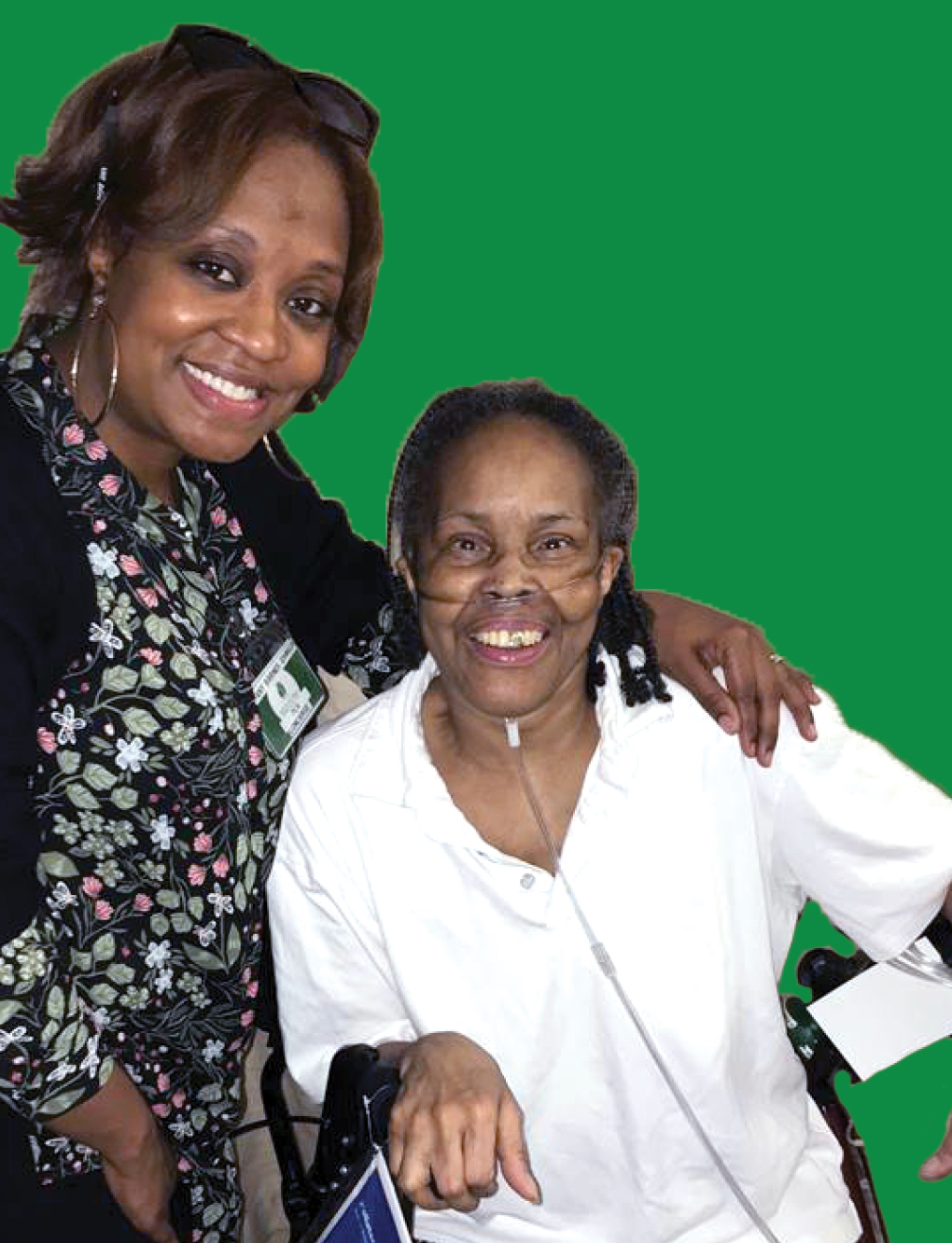 I WAS IN BAD SHAPE WHEN I WAS ADMITTED BUT NOW I AM LEAVING SMILING… AND WALKING!
"I came to Westgate Hills for Pulmonary Rehabilitation. The Respiratory Therapist was amazing. She helped me so much. The nurses and therapists were great, too. I loved my stay at Westgate and would recommend it to anyone with breathing trouble!"
– Mrs. Brown
---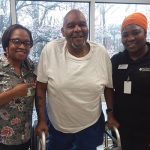 "THANKS TO WESTGATE HILLS I CAN NOW STAND UP ON MY OWN!"
The Rehab Team pushed me to my goal, and I never gave up.
– Mr. Mark Ayers
---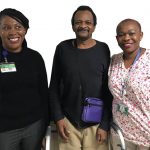 "I CAME TO WESTGATE HILLS IN A WHEELCHAIR & I'M LEAVING WALKING!"
I am walking because of the amazing therapists here at Westgate Hills. The entire staff is kind and attentive, and my wound nurse truly healed me. I recommend this place to anyone who needs therapy or nursing care. If I ever need to rehab again – I'll only do so at Westgate Hills!
Yours Truly,
– Mr. Herbert Williams
---
"THE CARE AT WESTGATE HILLS WAS PHENOMENAL!"
The therapists and nurses were just great. We are so happy that we found this facility after having a poor experience at a different center. We would recommend Westgate Hills to anyone!
Yours Truly,Mr. & Mrs. Thomas & Nellie Hugel
---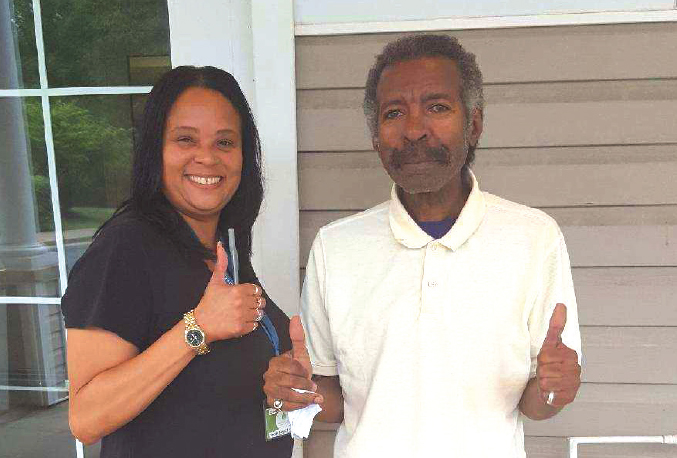 My stay at Westgate Hills Rehabilitation and Healthcare Center was an excellent and relaxing experience. The facility is beautiful and clean, my bed was comfortable and my meals were tasty and hot. Westgate's rehabilitation staff was attentive and helped get me back on my feet. The nursing staff was quick to attend to my needs. I'm so happy I chose to stay at Westgate Hills!
– Clifford Hooks
---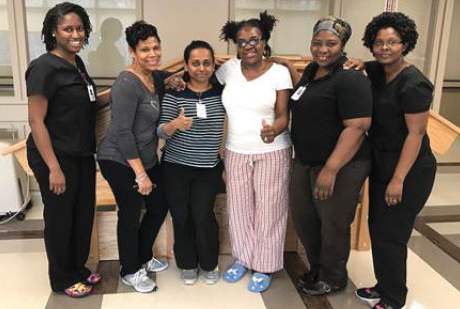 When I arrived at Westgate Hills I was nervous as I had never required the assistance of others in my life. I was scared I would never leave my wheelchair again! Due to the persistence and support of the amazing rehab and nursing team, I am proud to say I am up on my feet again!
The Great Team at Westgate gave me my life back!!!
– Audrey Meekins
---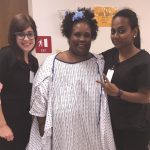 Before I was admitted to Westgate Hills Rehabilitation and Healthcare Center I was immobile, very dependent on my spouse, and couldn't care for myself independently for over a year. When I arrived at Westgate I felt like angels were waiting for me. The therapy staff was AMAZING! The entire staff has believed in me. I truly feel I have entrusted my life to them. Within just 3 weeks of being here, I can now walk and climb steps.
Rehab is the real deal at Westgate because they truly want to see people succeed. The nurses are both patient and compassionate. The aides have also been amazing in assisting me. I am forever grateful to Westgate Hills for helping me to get my life back!
– Carnita Harris
---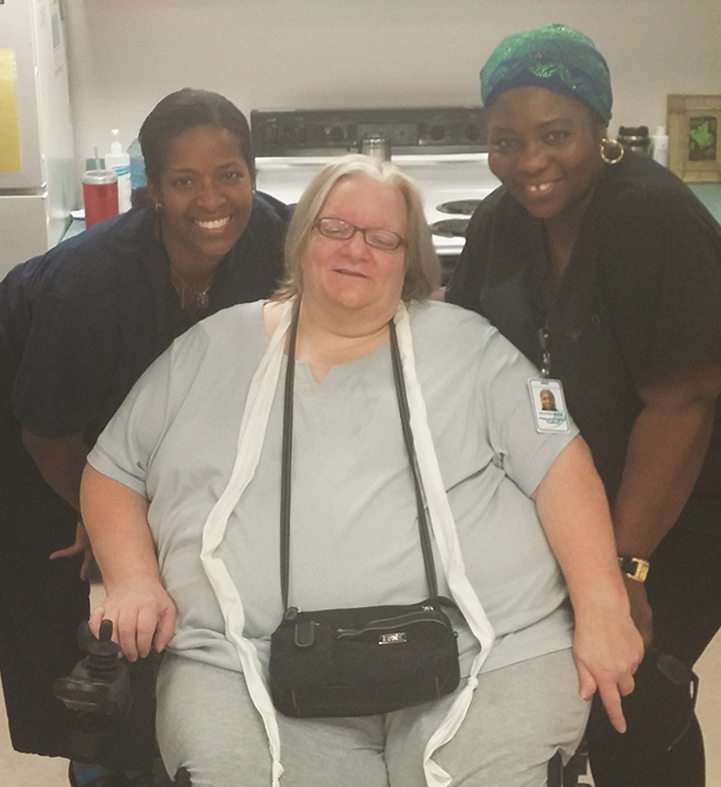 The environment at Westgate Hills is very homey and welcoming. The therapy department will take you from 0-100 with super attention and encouragement. I was treated with dignity and respect during my time at Westgate Hills. The therapy team makes it actually fun to rehabilitate and exercise. The staff is very encouraging and always smiling. I had amazing results from my time there and was taught many different ways to manage myself as well as different ways to exercise. All of the rehabilitation team was exceptional. The nursing staff was very detailed and compassionate as well. Many thanks to the compassionate team at Westgate Hills for all they did in preparing me for my return to home!
– Lisa Moore
---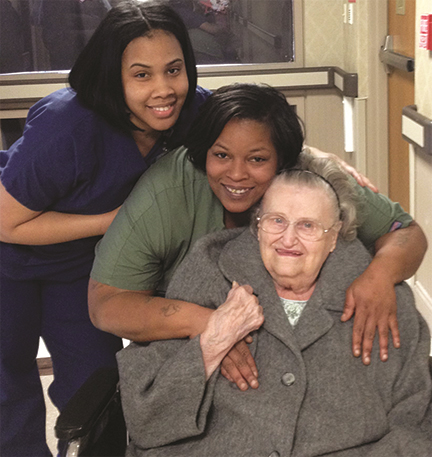 I am so glad that the Westgate Hill's Urgent SNF™ program was available to me in my time of need. When I arrived at the St. Agnes Emergency Room I was not ill enough to be admitted. Luckily, the hospital social worker was aware of a skilled stabilization opportunity through Westgate's Urgent SNF™ program and presented it as an option to my son. I was admitted the same evening! My experience at Westgate Hills was a great one! From care to food to customer service…I was well taken care of! Thank you Team Westgate Hills!
– Eleanor Bronis
---
I came to Westgate Hills for short-term rehab for strengthening. The rehab team was very motivating. Farah, my favorite therapist, was always willing to work with me. I needed strengthening in my legs which were very painful. Farah worked through my pain with me while exercising. She was always able to ease my pain. Farah always spoke to me and did not talk down to me. She was so loving and caring. The rest of the rehab team was very good as well. I just immediately had a bond with Farah. She was the very first face I would see every day. Thanks to Farah and the rehab team, I am so much stronger to go home and continue with my home health rehab.
– Vonzella Johnson
---
When I was admitted to Westgate Hills, I was bed bound. I was so down and did not want to participate in rehab because I had no hope of ever walking again. My therapy team never gave up on me. They continued to come in and encourage me to participate. I decided to give them a chance. I am almost ready to discharge to my new home. Thanks to my rehab team, I will be walking out of the facility. I have learned to never give up as anything is possible. I highly recommend Westgate Hills.
– Timothy Kearns
---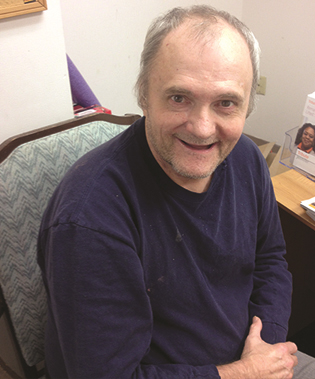 I loved my stay at Westgate Hills. The rehabilitation I received was wonderful. The therapists and nursing team were kind and supportive – helping me to achieve my goal of returning home. Though it wasn't my plan, the team at Westgate Hills was here for me!
– Gary Flowers
---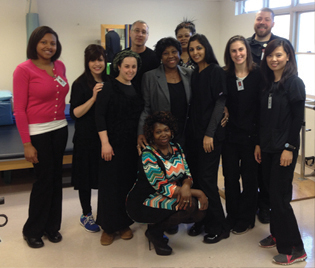 I would like to thank the wonderful staff at Westgate Hills for the love and care they showed me during my recovery. I believe that my recovery was a lot faster due to the outstanding care I received. The nursing staff had a bedside manner beyond compare. Your therapy team helped me to walk again on my own; they knew how hard to push and when to stop. They worked with me with patience, care and love.
My family can be picky at times but they were pleased with the care and kindness shown me during my stay.
– Estelle Jacobs
---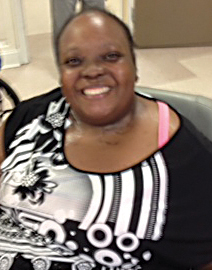 Westgate Hills has helped me out a whole lot! Residents and staff are very nice, pleasant, and a joy to be around. They are always willing to help when needed. If you need to go out for a doctor's appointment, everything is set up and taken care of. I was never bored as there was always something to do in activities. I enjoyed therapy as well! They made it interesting. I consider Westgate Hills my second family.
– Renee White