Dr. Ibrahim Rizqui
Medical Director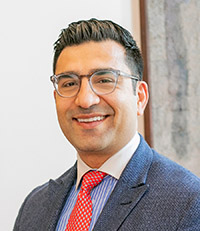 A respected physician and certified medical director for skilled nursing facilities, Dr. Rizqui is board certified in internal medicine. He is affiliated with the University of Maryland Medical System and MedStar Health System.
Dr. Bhavandeep Bajaj
Subacute Medical Director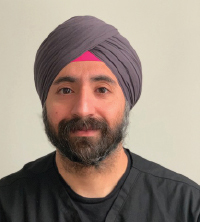 Dr. Bhavandeep Bajaj started his medical career as an international student, by returning to study at Dayanand Medical College in India, which happens to be the same hospital where he was born! After completing medical residency at Saint Agnes Hospital, Baltimore, where he was Associate Chief Resident, Dr. Bajaj fell in love with the community here in Baltimore. He decided to stay and continue to be a positive influence within the lives of his patients. He is board-certified in Internal Medicine and his private practice is located on the Saint Agnes Hospital campus. He is fluent in English, Hindi, Punjabi, and Urdu.
Dr. Bajaj resides in Ellicott City, MD. with his wife and 2 daughters. He enjoys exploring nature with his family, whenever he gets a moment to spare, by way of hiking and biking. His passion is music, and he can play many different instruments, ranging from both traditional and ethnic, such as the guitar and the tabla. He loves cheering on his Baltimore sports teams!
Dr. Youssef Hokayem, MD
Director Of Nephrology & CKD Program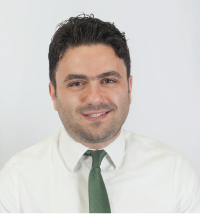 Dr. Hokayem attended medical school at the Lebanese University of Beirut and graduated in July 2008. He completed a year of internal medicine in Lebanon before he joined Union Memorial Hospital where he completed his residency in internal medicine and received the Best Resident Award in June 2012. he completed his Fellowship training in clinical nephrology at John Hopkins University, School of Medicine, Baltimore, Maryland in June 2014. Dr. Hokayem was the Medical Director of the Nephrology department and pioneer in applying techniques of Home hemodialysis at the bedside in nursing home settings prior to joining, as part-time, Washington Nephrology in August 2016. Since November 2017, he joined as a full-time nephrologist and is currently covering Good Samaritan Hospital in Baltimore, Maryland.
He believes Nephrology is a "Chef-d'oeuvre" (Masterpiece) if medicine is the art of communicating between human well-being and the sciences.
Dr. Azra Ahmed
Attending Physician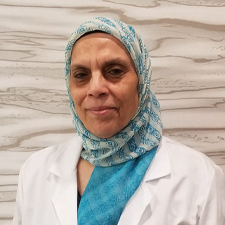 Dr. Azra Ahmed has been practicing in Maryland since 1990 and is affiliated with Maryland Hospital, St. Agnes and Northwest Hospital. She is Board Certified in Internal Medicine. Her hobbies are reading and learning about Nutrition, aging Alzheimer's disease, and Cognitive Impairment. She enjoys working with patients and taking care of them.
Dr. Hasan Awan
Attending Physician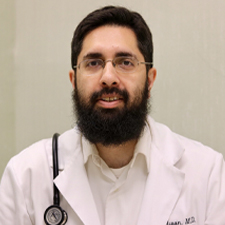 Dr. Hasan Awan is an insightful, attentive internist treating patients in the Baltimore and greater Maryland areas. His chief concern as a practitioner is to make his patients feel relieved and at ease, striving to make a difference in each patient's wellbeing beyond the medicine he prescribes. He believes that the Doctor-Patient encounter should be experienced as sacred and personable. He holds certification from the American Board of Internal Medicine. Dr. Awan was born and raised in the U.S., and is of Pakistani descent. He attended Ross School of Medicine in order to pursue his medical degree and continued his medical education through a residency program at York Hospital, where he focused on the study of Internal Medicine. In addition to his Western expertise, Dr. Awan holds an interest in alternative and integrative medical approaches, particularly Yoga, Chi Qong and Meditation. When he is not treating patients, Dr. Awan enjoys reading, investigating alternative medicine, comparative religion, and spending time with his family.
Preetinder Sandhu, MD
Attending Physician
Dr. Amatun Naeem, MD
Attending Physician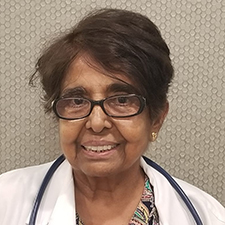 Dr. Naeem possesses extensive experience as an attending physician in hospital settings and as a general practitioner. She maintains a practice at McCulloh Health Center in Baltimore and her current hospital affiliations include Bon Secours Hospital. Dr. Naeem earned her medical degree from Osmania Medical College Hyderabad A.P. in India and obtained a post-graduate degree in obstetrics. She completed internships at Osmania General Hospital and Franklin Square Hospital and did her residency at Maryland General Hospital.
Dr. Mark Gosnell
Director of Pulmonary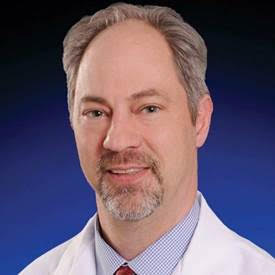 Dr. Mark Gosnell was born in Baltimore, graduated with honors from the University of Delaware before training at the Medical College of Pennsylvania, Medical College of Virginia, and the University of Maryland. He holds board certification in critical care and pulmonary medicine and is the director of intensive care and chief of pulmonary at MedStar Harbor Hospital. Dr.Gosnell has a Glen Burnie office and is a diplomate of the American Board of Sleep Medicine. Publications include original research on sedation and agitation in the ICU and Sepsis(bloodstream infection). He regularly teaches the residents on respiratory physiology with noon conference and grand rounds.
Personal interests include spending time with his family which includes his wife Dr.Lisa Greisman and their two children, Janet and James. They have a small farm with chickens, goats, and sheep and the kids are active in the Howard County 4H club. Dr.Gosnell ran a campaign for Congress this year to replace the late Elijah Cummings. His political focus has been on expanding access to healthcare and bringing new ideas to the district to address crime and job growth.
Dr. James Tansinda, MD
Dr. Efrain Perez-Bravo, MD
Director of Physiatry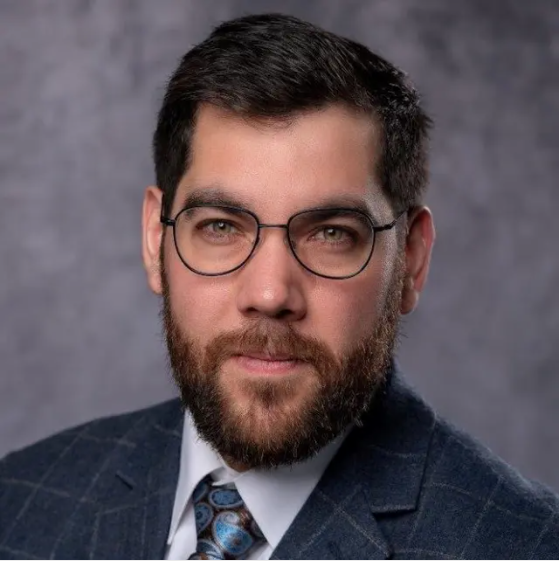 Board-certified in PM&R, Dr. Perez-Bravo serves as a physiatrist consultant with Progressive Care Medical Group of MD, focusing on their nursing facility clients. He is a member of the North American Spine Society, Association of Academic Physiatrists, and American Academy of PM&R.
"I am pleased to join Westgate Hills' dedicated team in offering progressive, patient-centered skilled nursing care," said Dr. Perez-Bravo. "Our customized rehabilitation programs will optimize outcomes for patients, aiming to help them regain independence and get back to everyday activities."
Dr. Athol Morgan
Director of Cardiology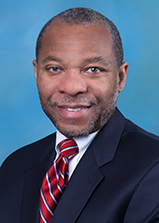 Dr. Morgan grew up in Jamaica, W.I. and graduated from Columbia with a BA in Biochemistry and went on to receive his medical degree from Johns Hopkins University in Baltimore, MD. He subsequently completed his Internship, Residency, and several Fellowships, including one in Cardiology, at Johns Hopkins. In 1998, he opened his solo Cardiology practice, One Heart LLC., in West Baltimore, MD. In 2020, One Heart closed when Dr. Morgan joined Life Bridge Health System. Since 2007, Dr. Morgan has been the Medical Director of Cardiology at Grace Medical Center, previously Bon Secours Hospital. He is active with the local American Heart Association (AHA) here in Maryland and in 2020 was the recipient of their Watkins-Saunders Award.