Dr. Daniel Howard
Medical Director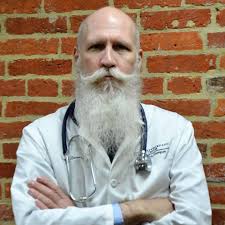 After doing scientific research and obtaining his MD and Masters in Cell Biology degrees at the Medical Scientist Training Program of Albert Einstein Medical School in New York City, Dr. Howard moved to Baltimore to enter the Family Medicine Residency Program at the University of Maryland. Upon graduating from residency, he remained on at the University of Maryland as a faculty member and teacher at the medical school for the first four years of his career, then moved to Maryland General Hospital, where he has served as Chairman of the Family Practice Department, and then Chief of Staff for the hospital. During this time, he set up and ran the Laurence Paquin School Health Center for pregnant and parenting teenagers, and served as medical director of numerous nursing and outpatient clinical facilities. Dr. Howard has a private practice in Downtown Baltimore, where he enjoys providing primary care and substance abuse services to the citizens of Baltimore. Numerous medical students and nurse practitioner students spend time working under his direction in his office as part of their training. Dr. Howard lives nearby in the Bolton Hill neighborhood of Baltimore. He is married to Georgia Howard, who also works as his practice office manager, and has a 24-year-old daughter, Danielle, who is completing her final year at UMBC.
Dr. Azra Ahmed
Attending Physician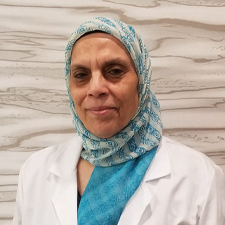 Dr. Azra Ahmed has been practicing in Maryland since 1990 and is affiliated with Maryland Hospital, St. Agnes and Northwest Hospital. She is Board Certified in Internal Medicine. Her hobbies are reading and learning about Nutrition, aging Alzheimer's disease, and Cognitive Impairment. She enjoys working with patients and taking care of them.
Dr. Hasan Awan
Attending Physician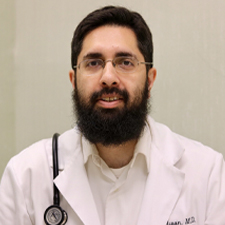 Dr. Hasan Awan is an insightful, attentive internist treating patients in the Baltimore and greater Maryland areas. His chief concern as a practitioner is to make his patients feel relieved and at ease, striving to make a difference in each patient's wellbeing beyond the medicine he prescribes. He believes that the Doctor-Patient encounter should be experienced as sacred and personable. He holds certification from the American Board of Internal Medicine. Dr. Awan was born and raised in the U.S., and is of Pakistani descent. He attended Ross School of Medicine in order to pursue his medical degree and continued his medical education through a residency program at York Hospital, where he focused on the study of Internal Medicine. In addition to his Western expertise, Dr. Awan holds an interest in alternative and integrative medical approaches, particularly Yoga, Chi Qong and Meditation. When he is not treating patients, Dr. Awan enjoys reading, investigating alternative medicine, comparative religion, and spending time with his family.
Preetinder Sandhu, MD
Attending Physician
Dr. Amatun Naeem, MD
Attending Physician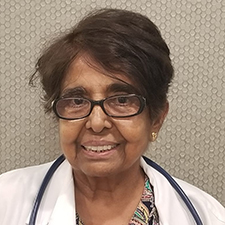 Dr. Naeem possesses extensive experience as an attending physician in hospital settings and as a general practitioner. She maintains a practice at McCulloh Health Center in Baltimore and her current hospital affiliations include Bon Secours Hospital. Dr. Naeem earned her medical degree from Osmania Medical College Hyderabad A.P. in India and obtained a post-graduate degree in obstetrics. She completed internships at Osmania General Hospital and Franklin Square Hospital and did her residency at Maryland General Hospital.
Dr. Athol Morgan
Cardiologist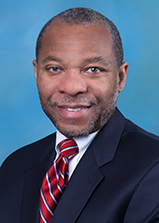 Dr. Mark Gosnell
Director of Pulmonary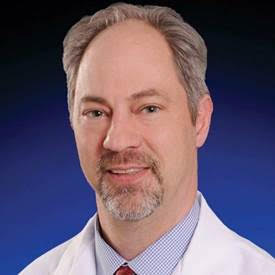 Dr. Mark Gosnell was born in Baltimore, graduated with honors from the University of Delaware before training at the Medical College of Pennsylvania, Medical College of Virginia, and the University of Maryland. He holds board certification in critical care and pulmonary medicine and is the director of intensive care and chief of pulmonary at MedStar Harbor Hospital. Dr.Gosnell has a Glen Burnie office and is a diplomate of the American Board of Sleep Medicine. Publications include original research on sedation and agitation in the ICU and Sepsis(bloodstream infection). He regularly teaches the residents on respiratory physiology with noon conference and grand rounds.
Personal interests include spending time with his family which includes his wife Dr.Lisa Greisman and their two children, Janet and James. They have a small farm with chickens, goats, and sheep and the kids are active in the Howard County 4H club. Dr.Gosnell ran a campaign for Congress this year to replace the late Elijah Cummings. His political focus has been on expanding access to healthcare and bringing new ideas to the district to address crime and job growth.
Dr. James Tansinda, MD