Under the direction of leading area specialists, our Chronic Illness Support Program aims to offer resources, education, and support in the coordination of the healthcare of patients with chronic or terminal conditions.
Our proactive efforts, inclusive of an organized set of interventions, are focused on the needs of a chronically ill and compromised patient population.
Patients supported in our Chronic Illness Support Program may benefit from:
Disease Specific Education and Health Coaching
Multi-Specialist Led and Coordinated Care
Full-Time Respiratory Therapy
Palliative Consultation and Support
Pastoral Support
Social Services Support and Connections to Community Resources
Life Enrichment Activities Focused Programming
OUR PATIENTS ARE REALIZING:
Improved Quality of Life
Improved Mental Health
Improved Health Outcomes
Reduced Hospital Utilization
Our program is under the direction of our Medical Staff: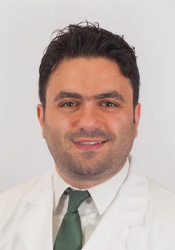 Dr. Youssef Hokayem, MD
Director Of Nephrology & CKD Program
Dr. Hokayem was the Medical Director of the Nephrology department and a pioneer in applying techniques of Home hemodialysis at the bedside in nursing home settings prior to joining, part-time, Washington Nephrology in August 2016. Since November 2017, he joined as a full-time nephrologist and is currently covering Good Samaritan Hospital in Baltimore, Maryland.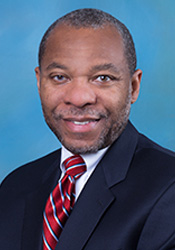 Dr. Athol Morgan
Director of Cardiology
Dr. Morgan grew up in Jamaica, W.I. and graduated from Columbia with a BA in Biochemistry and went on to receive his medical degree from Johns Hopkins University in Baltimore, MD. He subsequently completed his Internship, Residency, and several Fellowships, including one in Cardiology, at Johns Hopkins. In 1998, he opened his solo Cardiology practice, One Heart LLC., in West Baltimore, MD. In 2020, One Heart closed when Dr. Morgan joined Life Bridge Health System. Since 2007, Dr. Morgan has been the Medical Director of Cardiology at Grace Medical Center, previously Bon Secours Hospital. He is active with the local American Heart Association (AHA) here in Maryland and in 2020 was the recipient of their Watkins-Saunders Award.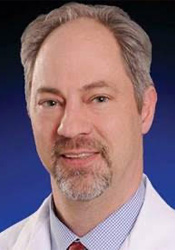 Dr. Mark Gosnell
Director of Pulmonary
Dr. Gosnell holds board certification in critical care and pulmonary medicine and is the director of intensive care and chief of pulmonary at MedStar Harbor Hospital. Dr.Gosnell has a Glen Burnie office and is a diplomate of the American Board of Sleep Medicine.