Westgate Hills Rehabilitation and Healthcare Center
>
News
>
Behind The Mask – Get to Know Tiffany Barnes, Receptionist
Behind The Mask – Get to Know Tiffany Barnes, Receptionist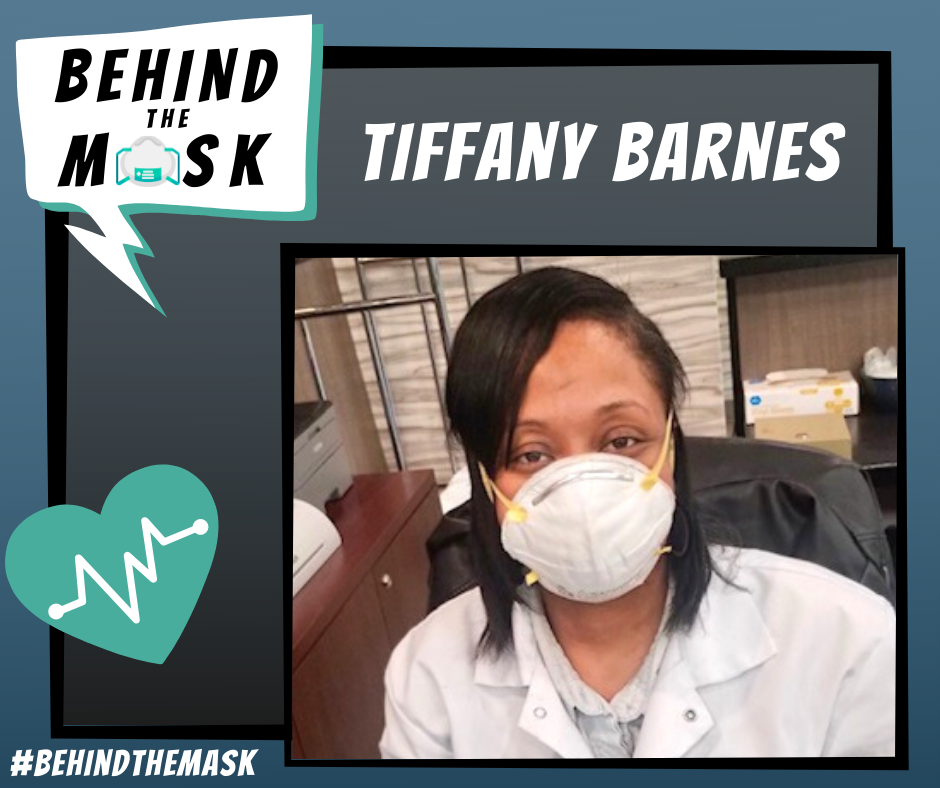 During these challenging and unprecedented times, we wanted to share with you stories from our heroes Behind The Mask here at Westgate Hills. We will be continually adding new stories for you to get to know team members here who are dedicated to providing the very best care to residents, their families, and fellow team members.
This week we would like to invite you to go Behind The Mask of our Front Desk Receptionist, Tiffany Barnes. Tiffany has been a team member at Westgate Hills for over two and a half years and continues to shine her positive light and energy every day to everyone who walks in the front door. Prior to Westgate Hills, Tiffany worked for an alarm dispatching company in Hunt Valley. She then moved into healthcare because she, "loves helping people and feels it is essential to put the family and patients at ease." As for choosing Westgate Hills, Tiffany felt that she "wanted to be a part of a team and company that had a lot of potential."
While handling COVID-19, Tiffany reflects on the challenges that she faces. "People are torn between work and their health and to witness the dedication the team has for our residents is inspiring, I continue to pray for the protection of everyone as these certainly are unprecedented times." One positive part of working at Westgate Hills is the community, according to Tiffany. "Miracle City Church and other churches have supported our staff and residents. They come in on holidays and for weekly services."
Tiffany's morning routine starts off with prayer. "I have faith and believe that needs to be my focus." Tiffany's daughter Taylor works in the dietary department at Westgate Hills, stating that, "we have discussed the fears and try not to let that bother each other." Adhering to safety protocols and guidelines is essential and Tiffany has worked hard to keep herself and those surrounding her protected. "Always cleaning and wiping things down at the front desk, lobby area, doors, and wearing all the protective gear and masks." She explains. At the end of her day, Tiffany always goes the extra mile for others. "I am committed to ensuring that the customer service issues have been resolved and ensure that the next staff member has everything they need to start. Working as a team to provide the best care possible."
Thank you, Tiffany, for being such a positive and encouraging light at Westgate Hills! Going behind the mask and learning more about your passion for work and healthcare is inspiring to all. You are a frontline hero! We are lucky to have you!
To learn more about Career Opportunities here at Westgate Hills please visit our Careers Page: Click Here