Spotlight Saturday – Meet Lisa Offley, Rehab Director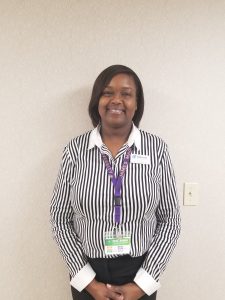 Meet Lisa, our Rehab Director! Lisa is approachable, dependable and hard working. In her role as Rehab Director here at Westgate Hills, Lisa ensures our patients receive the best Occupational, Physical and Speech Therapy services according to their particular needs.
Lisa attended James Madison University for her undergraduate degree and Southern Illinois University for her Masters in Communication Disorders and Sciences. Since joining the Westgate family, Lisa loves how friendly and team-oriented everyone has been.
In her spare time, Lisa enjoys hiking and baking. A must on her bucket list is making her way to the African Safari and visiting Italy. A secret talent of Lisa's is a cake decorating, like the kind with the fancy fondant. 😊
To learn more about our current career opportunities here at Westgate Hills, please visit our Careers Page: Click Here